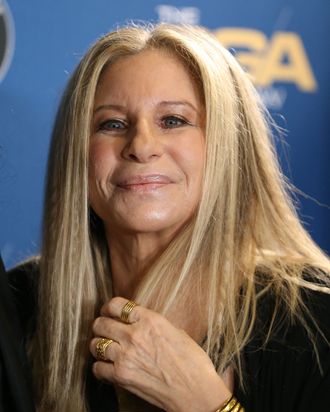 The birthday girl.
Photo: JB Lacroix/Getty Images
Can you imagine even trying to buy a birthday present for Barbra Streisand? You would probably collapse into a pile of dust and tears in an aisle of Ten Thousand Villages from the stress. But somehow Babs received the best present of all time from her sister-in-law for her recent 74th birthday.
It is a floral replica of her beloved dog, Sammie, in an antique baby carriage.
There's no use buying her anything else. Barbra Streisand is officially the woman who has everything.