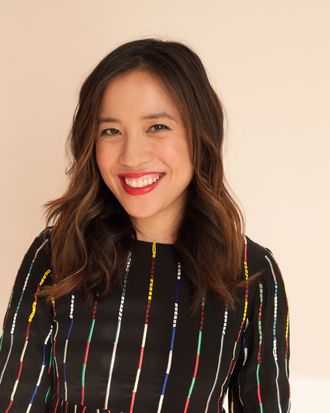 Kathleen Hou, Senior Beauty Editor at The Cut
Photo: Andre Wagner
"Vanities" is a new feature in which the Cut's editors obsessively detail their beauty routines. Next up: The Cut's senior beauty editor, Kathleen Hou, whose glowing skin is the result of many — so many — French, Korean, and Japanese beauty practices.

When it comes to skin care, I want it all. Anti-aging? Check. Skin-brightening? Check. Moisturizing? Check. I want small pores, I want oil control, I want to keep my combination skin in check. I'm an aesthetician's nightmare, the person who circles all the concerns on the first-visit questionnaire. But I'm trying to lean in and embrace my beauty routine, even if it's — how to put this? — a tad long.
Since I'm focused on skin care, I tend to gravitate toward products that are French, Japanese, and Korean, all cultures with skin-care-oriented philosophies of beauty. I also love to discover new products when I'm traveling.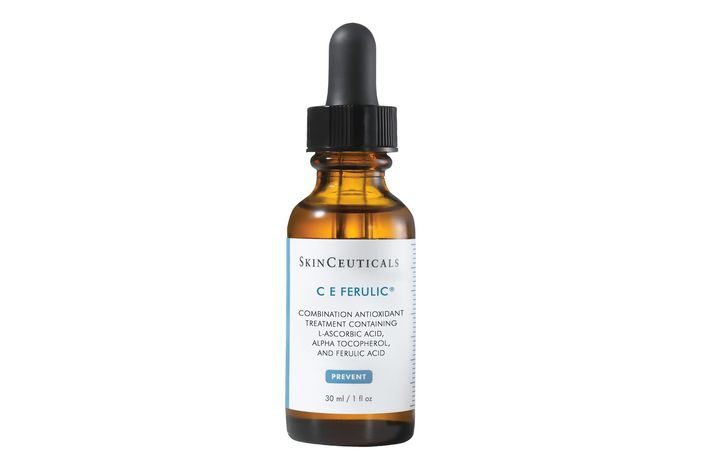 There is a CE Ferulic fan club among beauty editors (and the Cut's Stella Bugbee) but it took me a while to join because CE Ferulic smells unlike any other beauty product I've ever encountered. It reminds me of hickory bacon or meat sweats, though I've also heard it compared to pennies, dirt, minerals, and copper. But the smell goes away soon, so I try to ignore it as I gently pat a few drops onto my face. My skin looks more glowy with it, and of course, I don't want those free-spirited radicals to give me wrinkles.
I usually follow up with a splash of SK-II essence because it feels so good — always cool. Then I'll add an extra serum or some kind of dewy essence on top because I don't like matte. I want my face to look like the perfect teen complexion: in other words, somewhat sweaty. Right now I like Shiseido's White Lucent Luminizing Surge, a milky essence that's an extra burst of moisturizer for my skin, kind of like the "boost" you can add when you order a smoothie.
Next comes moisturizer, eye cream, and SPF. In the colder months, I like creams, but now that it's getting warmer, I switch to gels because heavy creams cause my makeup to drip when I sweat. I like the Fresh Water Gel from Cremorlab, a Korean brand that my friend Alicia Yoon of Peach & Lily introduced to me. Made from special Korean thermal water that allegedly contains 300 times the minerals of other waters, it's lightweight on the skin but still packs a moisturizing punch. It's also supposed to refine skin texture.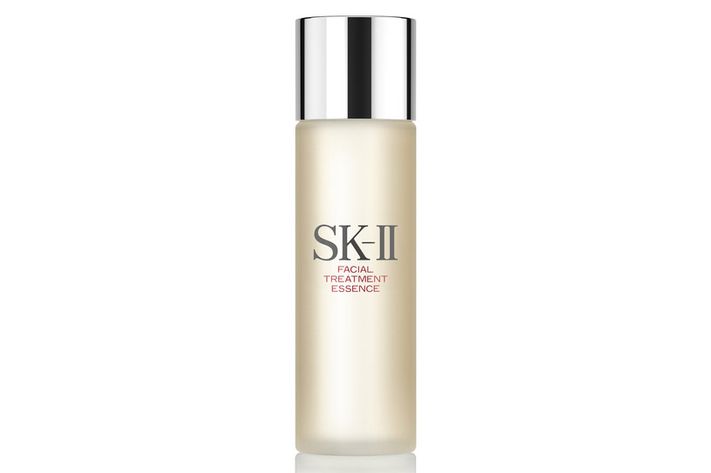 But when the weather is not quite springlike, say 50 degrees or so, I'll use Belif's the True Cream Aqua Bomb, which has a gel consistency that feels like a cream. It's rich but doesn't feel cloying on the skin. I'm also testing out Goop's new daytime moisturizer, which is heavily scented but luxurious and pretty good (sorry, Gwyneth haters). I try to work moisturizer into my skin somewhat vigorously, as a mini face massage. By this point, hopefully, I look reasonably awake.
For eye creams, I like the richest one possible. I have dark eye circles and an under-eye wrinkle I've named Fred, and literally nothing has made them go away except for giving up sugar for a few sad weeks. So I try to spoil my under-eyes in hopes that the extra TLC will work preventatively. Right now, I like Clarin's Super Restorative Under Eye Concentrate. While I haven't noticed it do anything to my dark eye circles, it does make Fred a little less prominent and my under-eye look less crepey. And it goes smoothly under my Cle de Peau Beaute's under-eye concealer, which I've been buying since I was 22, I've gone through multiple tubes, and I will probably use it until the end of time.
At this point, I'm finally ready for the last step: Skinceutical's sunscreen, which has a slight nude tint and won't flake or pill over all the layers of products I put on underneath.
The whole process takes between 10 to 15 minutes, which explains why I'm generally 10 to 15 minutes late for wherever I need to be.