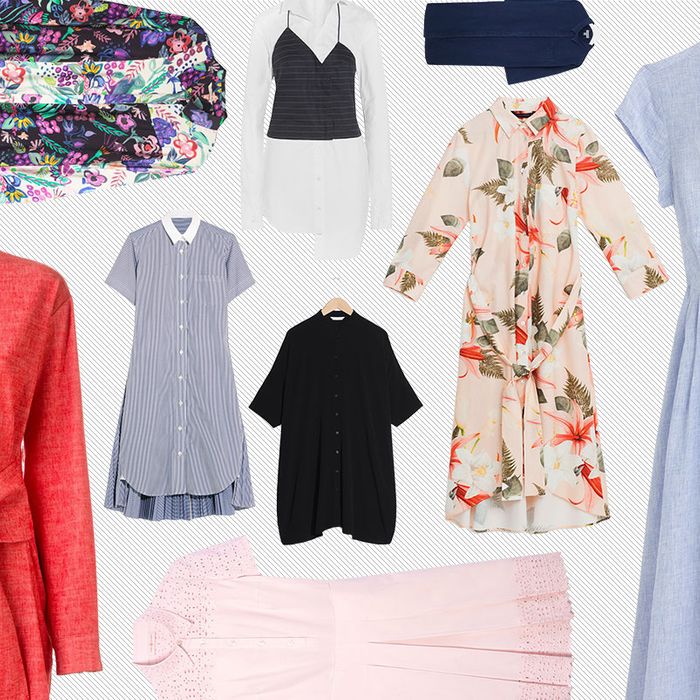 Whoever said that it's easier to get up when the sun rises before 6 a.m. must not get out much. How many of us have had late nights that lead to mornings where all you can do is hit the snooze button repeatedly, hoping to squeeze out just five more minutes. Then you're in a rush to get ready, throwing on whatever is within arm's reach and hoping it looks good. Here's how you can have one more drink and still look like you got a full night's rest: Invest in a few shirtdresses. Yes, they happen to be a big spring trend, but they're also great because you can throw them on and looked pulled-together with minimal effort.
Want a classic white style that isn't boring? Topshop's features pretty lacelike cutouts. Rather go for something a bit brighter? H&M and Zara both have bold floral options. And if you're on the hunt for a good staple that you can wear day-in, day-out, & Other Stories' classic black style will be your go-to. Scroll down to see some of our favorites.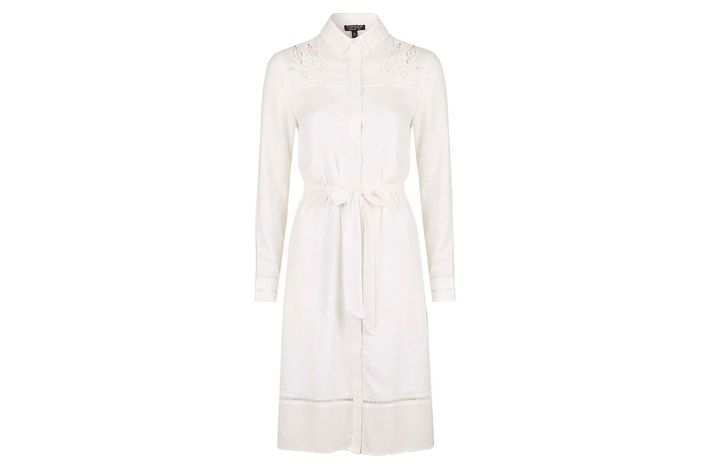 Topshop cutwork shirtdress, $110, Topshop
Denim is also a big spring trend, so this is killing two birds with one stone. You could go all-in and wear it over a pair of jeans in a lighter wash or go bare-legged with flat sandals.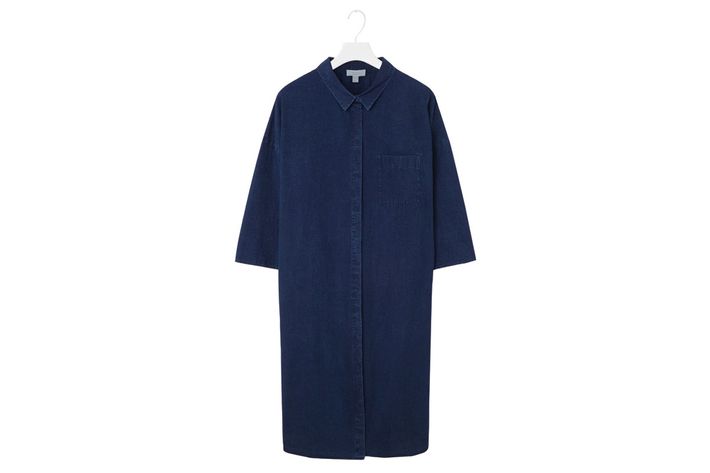 COS denim look shirtdress, $115, COS
Because one can never have too many good basics.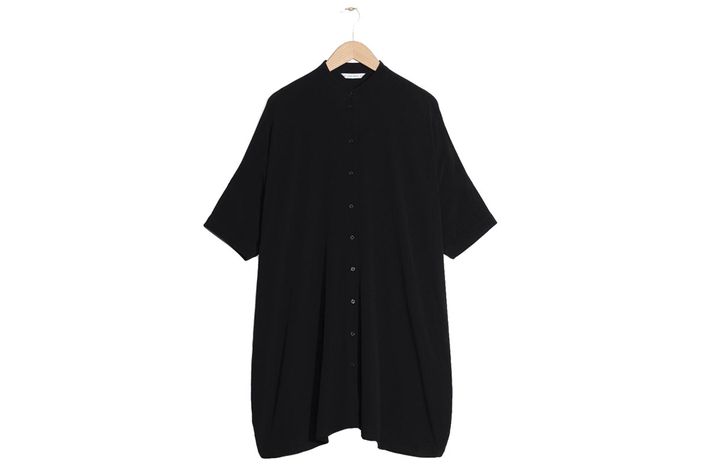 & Other Stories oversize black shirtdress, $95, & Other Stories
Here's a styling trick you probably never thought of: Treat a shirtdress like a robe. Unbutton it over a tank and wear jeans underneath.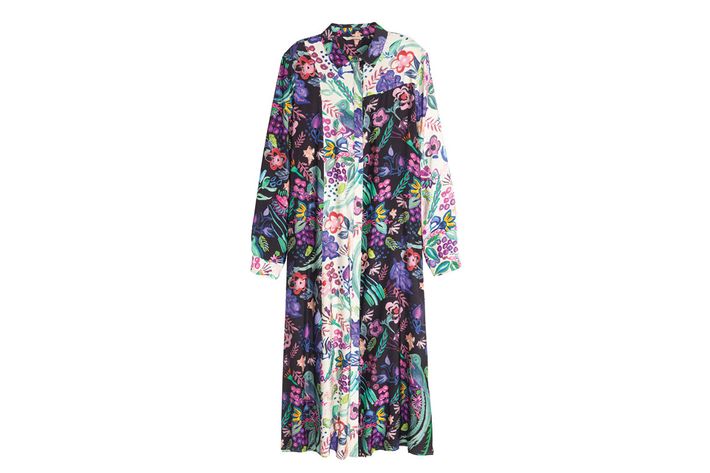 H&M long shirtdress, $59.99, H&M
Is a plain shirt dress too boring for you? Rather get weird? Nothing is quite as quirky or cool as this fake camisole layered over a white shirt number by Jacquemus.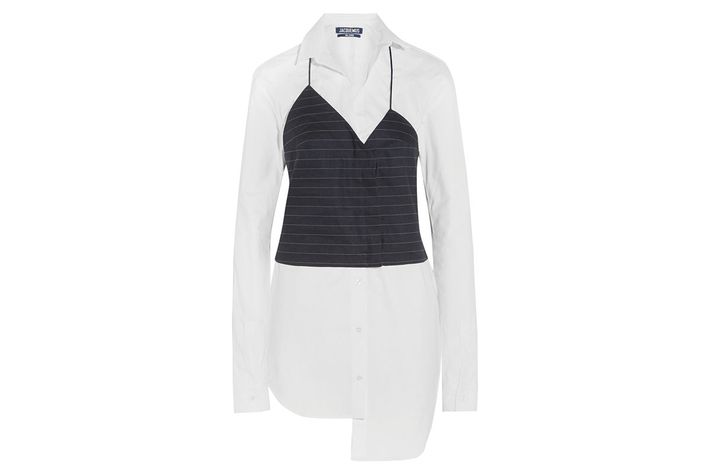 Jacquemus stretch-cotton poplin and pinstriped linen-blend shirtdress, $490, Net-a-Porter
Just because you're stuck at the office doesn't mean you can't dress like you're on vacation. This floral-print option is almost like being in Hawaii, right?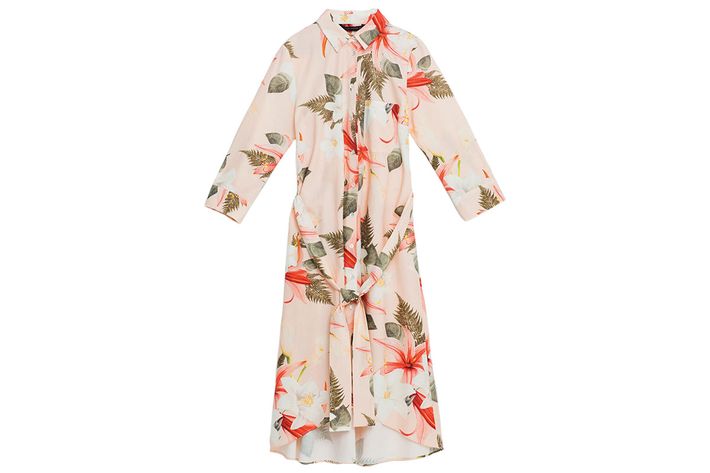 Zara shirt-style printed tunic, $69.90, Zara
This striped dress may seem plain from the front, but the combination of Sacai's signature pleats and the cutout back look like nothing else in your closet.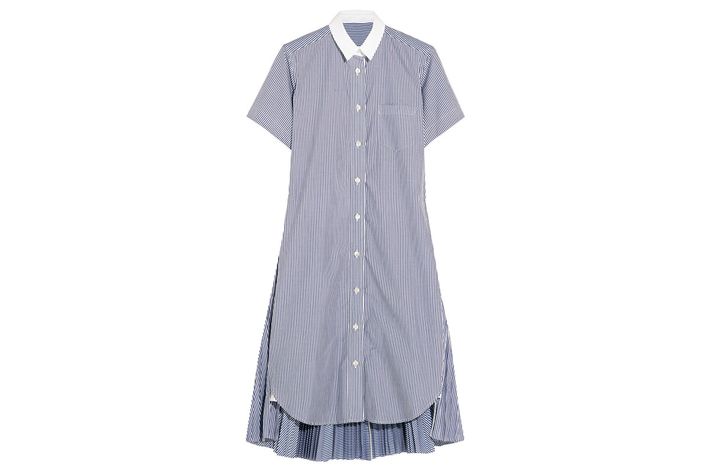 Sacai cutout striped cotton dress, $525, Saks Fifth Avenue
Try this belted dress with a walking-friendly, cute block heel.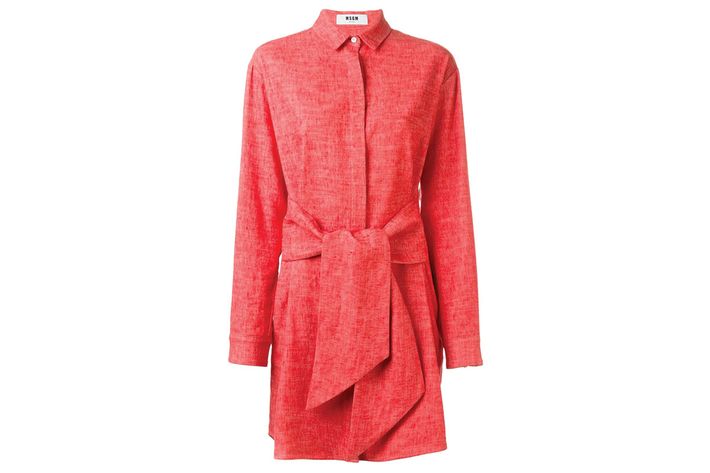 MSGM belted shirtdress, $313.86, Farfetch
Yet another way to wear the color of the season.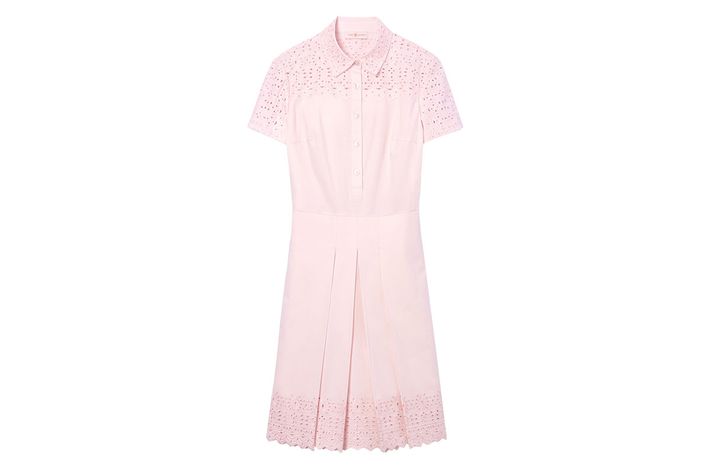 Tory Burch Emmy embroidered shirtdress, $395, Spring
Throw a blazer over this A-line shirtdress and you're set for the office.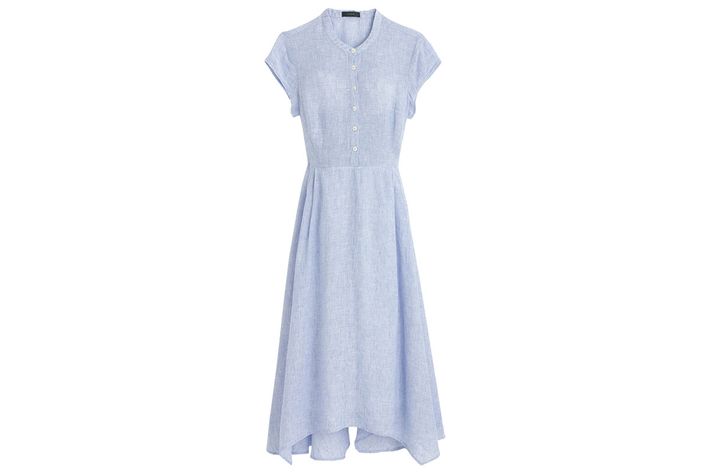 J.Crew short sleeve shirtdress, $128, J.Crew