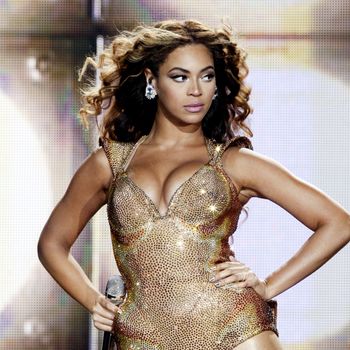 Justice served. Photo by Kevin Winter/Getty Images
When Beyoncé dropped "Formation" in February, backlash came swiftly from haters opposed to her Black Panther–inspired attire at the Super Bowl. They even went so far as to organize a protest at the NFL headquarters, where all of three dedicated anti-Beyoncé folks actually showed up.
That's right — there are actual official tour iPhone cases and shirts featuring that message. Beyoncé: 1 million; haters: zip. Just quit now, people. Beyoncé. Always. Wins.