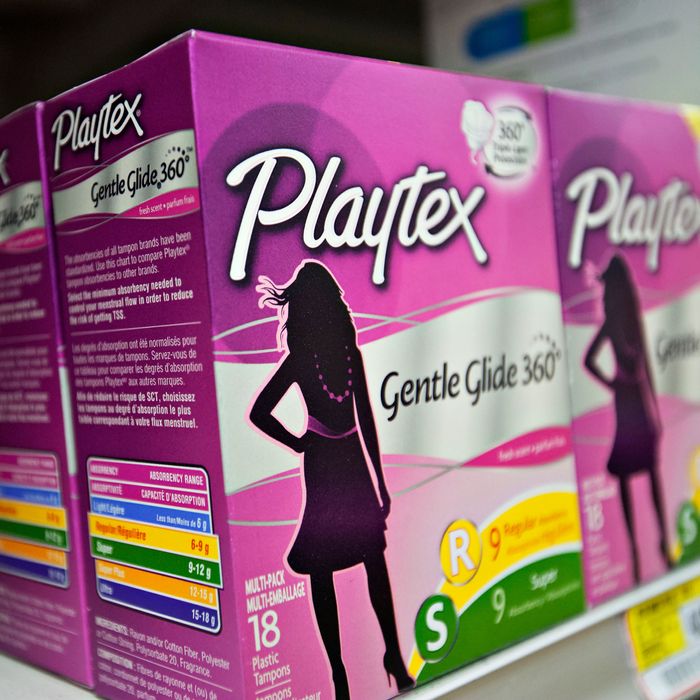 Photo: Daniel Acker/Bloomberg Finance LP/Getty Images
Yesterday, the New York State Senate unanimously passed a bill that would exempt feminine hygiene products like tampons and pads from the 4 percent state sales tax. The Assembly passed the bill last month, also unanimously, and now it's off to Governor Andrew Cuomo for his signature.
Cuomo has indicated that he supports the bill. As a spokesperson told the New York Daily News in March: "We agree that sales tax on these products should be repealed and will work with the legislature to do so."
Five New York City women filed a class-action lawsuit last month arguing that taxing tampons and pads is discriminatory when other medical products like incontinence pads aren't taxed. If Cuomo signs the bill, this would be one less case for the New York Supreme Court to consider.
Canada and the entire European Union have already nixed tariffs on tampons, but since the U.S. doesn't impose a federal sales tax on these items, repeals will have to come state by state. Currently, 40 states tax tampons and pads, five states don't have sales tax, and another five actively exempt them. An effort in Utah was unsuccessful, but bills in California, Connecticut, Michigan, Ohio, and Wisconsin are still up for debate.
Removing the sales tax on pads and tampons is not only a win for gender discrimination, but it also reminds people that these items are not luxuries, which will hopefully impact concurrent efforts to expand access to these products in schools, shelters, and prisons.