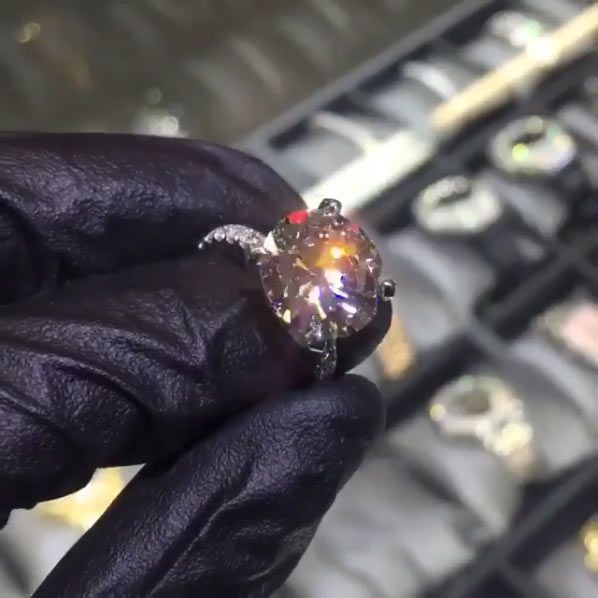 Seven carats! Photo: Ben Baller/Instagram
Blac Chyna and Rob Kardashian, the Romeo and Juliet of our time, are officially engaged. They've also officially blinded Instagram with a disturbingly large seven-carat engagement ring. Crafted by Rob Kardashian's jeweler friend Ben Baller (they've been friends since they were teens), the giant solitaire diamond comes from IF & Co. and reportedly could have cost up to $400,000.
Baller posted a video of the ring to Instagram: "I'm glad you came to your day 1 homie to get this massive💍 for your lady," he said. "You know I don't play when it comes to diamonds." Nope, he really doesn't.