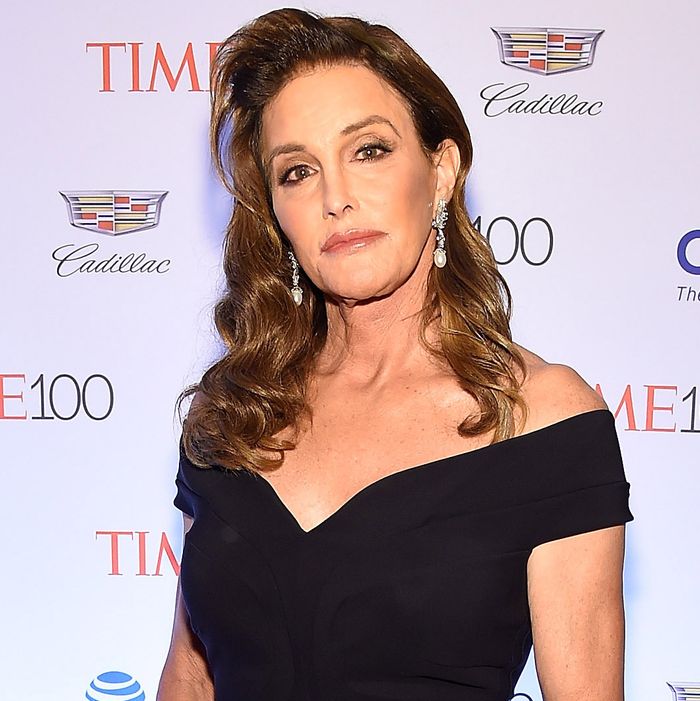 Caitlyn Jenner at the Time 100 Gala.
Photo: Kevin Mazur/Getty Images
Sometimes, you gotta go. Caitlyn Jenner, like any other human being, occasionally needs to go to the bathroom. Just yesterday, she was walking down the street, looking for a place to go, when she spotted the Trump Tower, and remembered that Donald Trump had offered his facilities.
"So of course I veered right in there, took care of myself, obeyed all the rules," she told the Time 100 audience on Tuesday night during a toast. "I promise you, I didn't throw any feminine products down the toilet. And it actually worked out quite well!"
Ted Cruz, however, would have disapproved. The Republican presidential hopeful recently said that transgender people shouldn't use public restrooms, and his view is supported by so-called "bathroom bills," such as the one passed in North Carolina.
Anyone "on the Ted Cruz side," Jenner told the Cut, isn't getting the larger picture. "The issue isn't about men being in women's restrooms, okay?" she said. "That is illegal. I don't care if the guy is wearing a dress or a Lakers uniform — he doesn't belong in there."
The more important issue, Jenner said, are the trans kids, and their public safety. "We have a nine-times-higher suicide rate in the trans community than the general public," she noted. "Forty-five percent of all young people, by the time they are trans, by the age of 21, attempt suicide." And the reason for this is depression and bullying, she said.