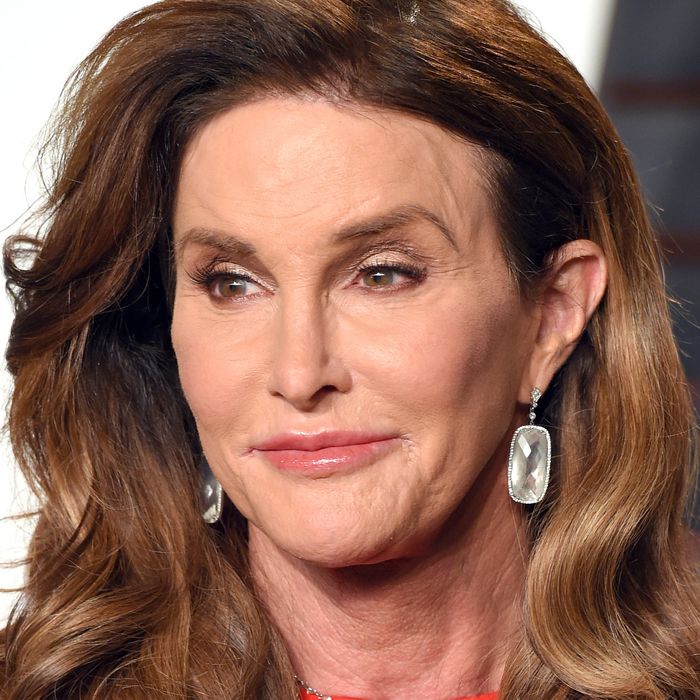 Caitlyn Jenner.
Photo: Karwai Tang/Getty Images
What really happens when a trans woman uses a public restroom? Caitlyn Jenner will show you.
After mentioning her Trump Tower bathroom break at the Time 100 Gala this week, she posted a video of the visit to Facebook on Wednesday night, directly addressing Ted Cruz (who thinks trans people shouldn't be able to use public bathrooms at all) and discriminatory "bathroom bills" like North Carolina's.
"Oh my God, a trans woman in New York," she says, walking near Columbus Circle. "I gotta take a pee." The Trump International Hotel appears on her right. "Last week, Donald Trump said I could take a pee anywhere in a Trump facility, so I am gonna go take a pee in the ladies' room."
She does, with a triumphant nod to the camera: "Thank you, Donald. I really appreciate it. And by the way, Ted: Nobody got molested."