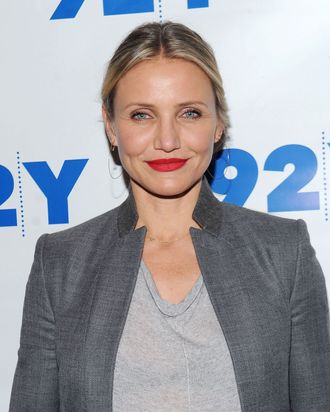 Photo: Brad Barket/Getty Images
Cameron Diaz, who is now married to Benji Madden (brother of Joel Madden), does not remember many years of her life. She revealed as much in a radio interview with Andy Cohen this morning, when Cohen remarked that she dated a lot of "hot guys" in the past (generally true, depending on your feelings about Justin Timberlake). Diaz's response?
"Nothing matters now that I have my husband. I don't even remember any of that," she said.
She's so low-drama that she's forgotten all past sexual partners and the days of her life that she spent with them. Cam, write a lifestyle book about how you did that.