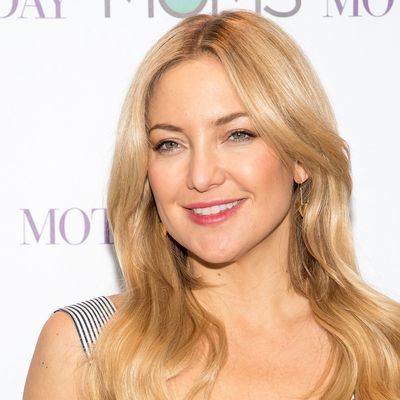 Kate Hudson.
Photo: Mike Pont/Getty Images
To promote her buzzy new indie dramedy Mother's Day, Kate Hudson appeared on Live! With Kelly and Michael yesterday. Blissfully unaware of the drama around her, she chatted about the movie, her birthday, and male strippers. And then she went backstage and explained to someone holding a cell phone what she was wearing:
You heard her, that's leading fashion designers "Toreebeckum, Loobeetawns, and Jeh Mire [jazz hands, ear pull]." Play it again. I love it.
Kate Hudson is the boss of me, and I will never pronounce Louboutins another way again.