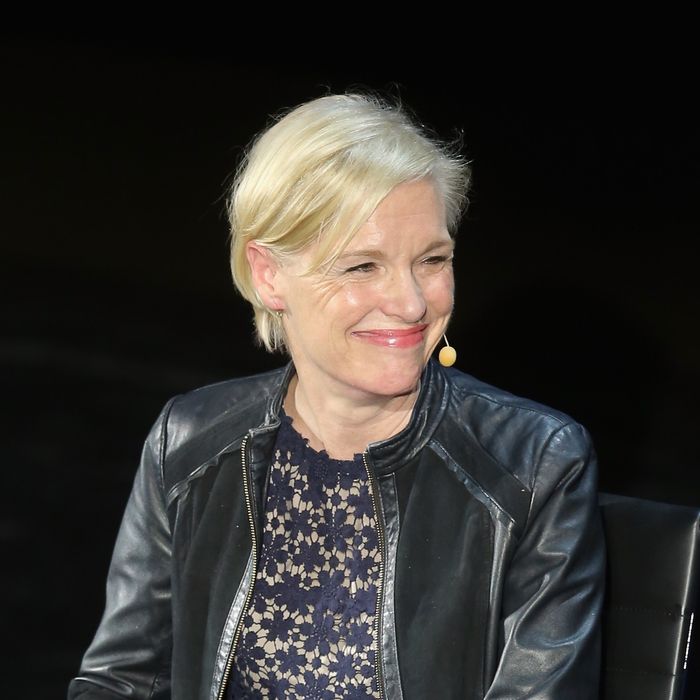 Cecile Richards at the 2016 Women in the World Summit. Photo: Jemal Countess/Getty Images
During the past nine months, Planned Parenthood president Cecile Richards has dealt with pretty much everything that life could possibly throw her way out of bizzaro-world left field. After the doctored attack videos, consistent promises from the right to cut funding, and more, her name and face has accompanied many a headline.
But along the way, Planned Parenthood's gained a legion of fans. This posse includes a random dude the PP prez met on the subway on her way to an interview with Fusion's Alicia Menendez at Tina Brown's Women in the World Summit on Thursday.
A young man stopped me, and said, "Aren't you Cecile?" she told the audience at the David H. Koch Theater. "I said, 'Yes,' He goes, 'I stand with Planned Parenthood.'"
Richards sees people like subway dude as the biggest positive outcome from a few totally crap events:
"I think one of the interesting bi-products of this recent smear attack against Planned Parenthood is more than half a million activists have joined Planned Parenthood, many of them are young men and women who saw what happened in that congressional hearing, saw the attacks, and said, "'I stand with Planned Parenthood.'"
Seems like subway fanboy's onto a trend here. When it comes to people to hero-worship, the woman who says she will continue to "make sure that folks have access to health care" no matter what is probably a solid choice.