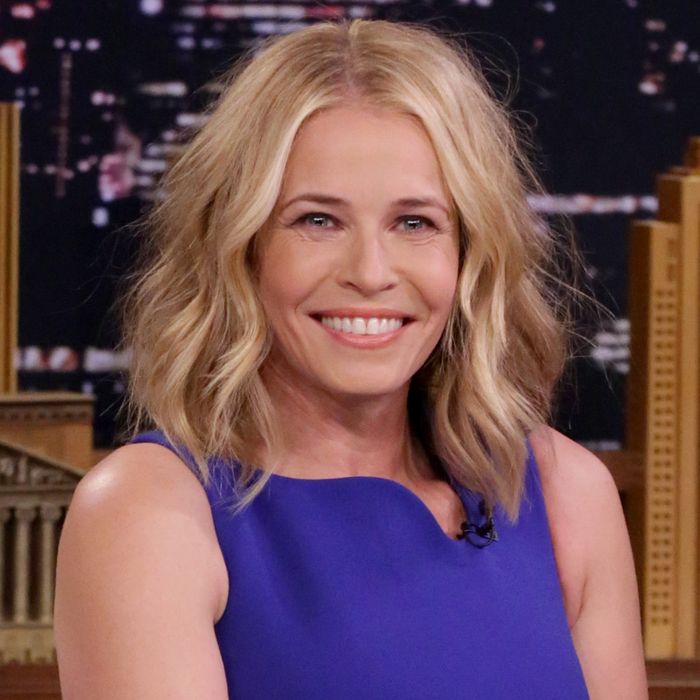 Truth tellin'. Photo: Andrew Lipovsky/NBC/NBCU Photo Bank via Getty Images
During her appearance on The Tonight Show Tuesday to promote her Netflix talk show Chelsea (premiering on May 11), Chelsea Handler dropped some important women's health knowledge — menstruation is not fun.
The new Netflix queen told Jimmy Fallon that she peaced out of network television because she was in a bad mood all the time (or Aunt Flo just came and never left):
"I want to be in a good mood when I get to work every day, and I was so annoyed. I was like, 'This is so stupid.' I wanted to not be annoyed. I wanted to be grateful that I had this life … it was like I had my period all the time."
And, in the hopes of garnering some empathy, she asks Jimmy, "Have you ever had your period? It's not pretty." Jimmy assures her he's "still waiting." Oh, what a fun little quip from a dude who can truly just never understand. But really, thanks, Chels. Educate.