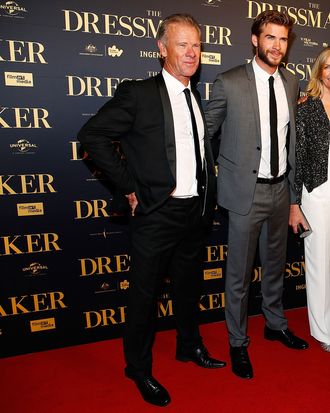 Craig Hemsworth
Photo: Zak Kaczmarek/Getty Images
"Chris Hemsworth Goes Surfing With His Super Hot, Ripped Dad Craig," proclaims a recent, seemingly straightforward Us Weekly headline. But who exactly is this man who calls himself Chris Hemsworth's "dad"? And more important [Keith Morrison voice], is he indeed "hot"?
Some preliminary research revealed that Craig Hemsworth has sired large sons Chris and Liam and slightly less-large son Luke. If all goes as planned, he will be father-in-law to one Miley Cyrus, via Liam. (That's weird, right? I can't be the only one who thinks that's kinda weird.) All of these people are widely regarded as hot. If anything, Craig is hot by association.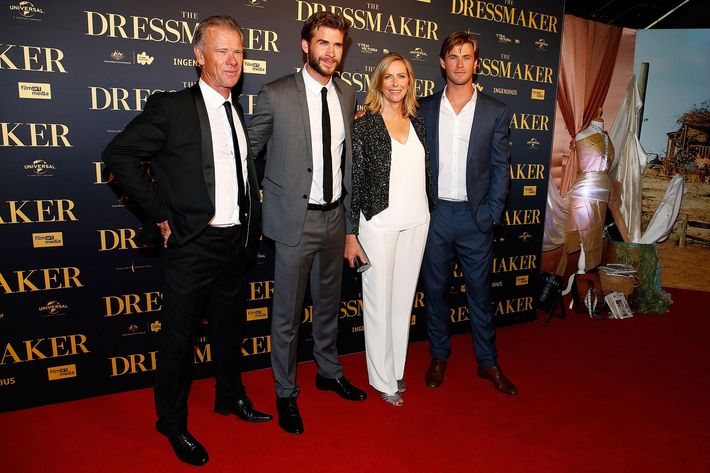 In the photo that prompted Us Weekly to call Craig "super hot" and "ripped," Craig and Chris are shirtless because they've been surfing. Surfing is statistically in the top-five hottest sports. Looking beyond their desirable physical appeal, surfers are typically chill and laid-back — all personality traits that are culturally considered hot. (This is terribly misguided.)
Craig Hemsworth is from Australia, which is both a country and a continent. In a recent survey of thousands of horny Americans, Australian was considered the second sexiest nationality for men. It appears that Craig's Australian heritage only works in his favor.
Examining other photo evidence of Craig in the wild leads to the observation that he bears a slight resemblance to Vice-President Joe Biden. Joe Biden is a confirmed hot person.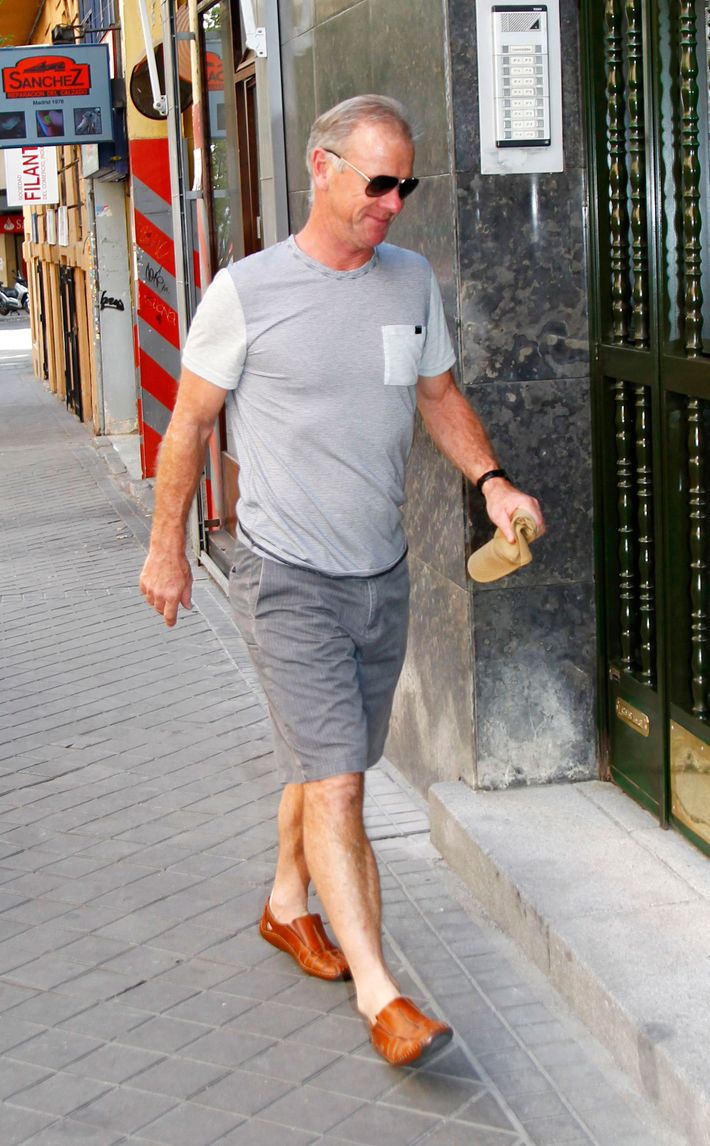 Craig's age is unknown, but, as his oldest son is 35 years old, he is likely between the ages of 55 and 70. Us Weekly observed, the "father-son duo looked practically the same age from the neck down." Craig appears to be in good shape — especially for his age, but also in general. So it is reasonable to say that, taking all evidence into account, Chris Hemsworth's dad is hot.
During the course of this investigation, it was further concluded that Chris Hemsworth's mom, Leonie Hemsworth, is also hot.