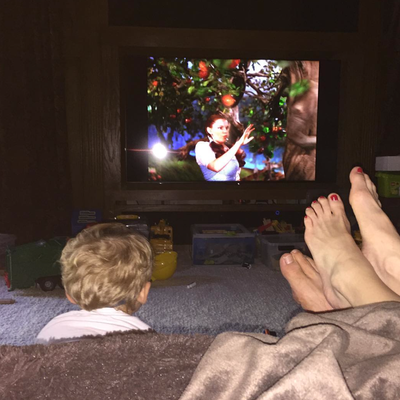 Captivated. Chris Pratt/Instagram
Chris Pratt and Anna Faris seem to have parenting figured out. Their son, Jack, also known as the world's craftiest and most polite child ever, is probably going to be the only kid in his preschool class who can reference vintage films. Anna and Chris flipped on The Wizard of Oz for their little dude.
Chris captioned his photo, "The best part of parenthood is experiencing old things as new. Currently off to see the wizard, the wonderful #WizardOfOz."
This is better than anything on Disney Channel these days. Trust me, Jack.