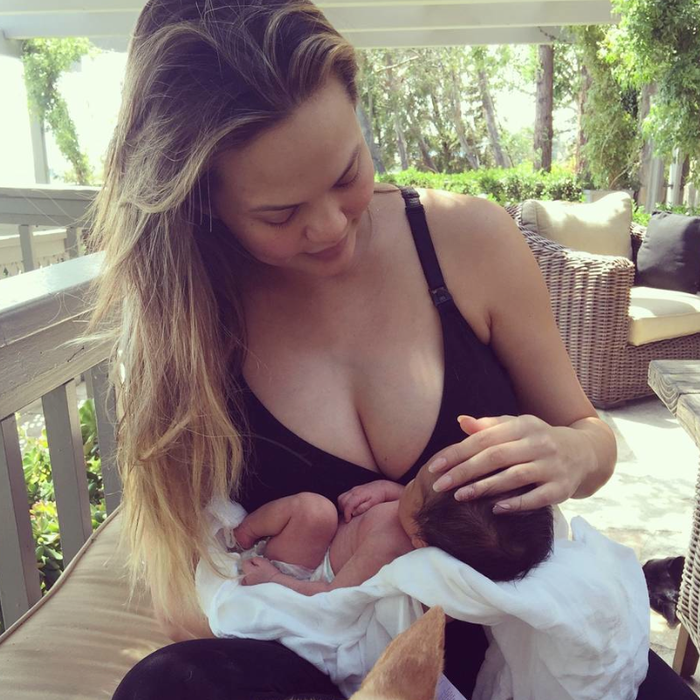 Chrissy Teigen. Boobs. Baby. Chrissy Teigen/Instagram
Chrissy Teigen and John Legend's highly anticipated baby, Luna Simone Stephens, is finally on the outside. And with that comes a slew of first moments — by that I mean the all-important first Insta shot. Chrissy posted a picture of her diaper-clad infant on Tuesday, with the caption, "hi my lulu!" And it's pretty hard to ignore the visual she provided: That baby is actually the same size as her mama's boobs.
Instead of those usual in utero comparisons (e.g., the size of a pea, a lime, and other things found in the market), Chrissy can graduate to another comparison for her fully developed offspring. Way better than produce, if you ask me.