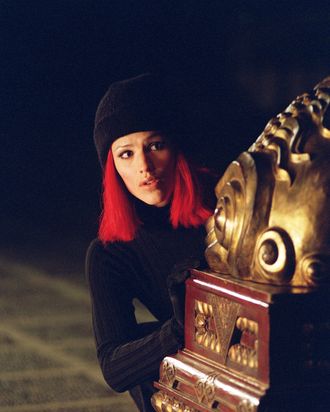 Maybe spies know something about beauty that we don't.
Photo: Byron J. Cohen/ABC via Getty Images
Beauty is such a hot industry these days that even the CIA — that's right, the Central Intelligence Agency of America, wants to get involved. The Intercept reports that In-Q-Tel, the venture-capital arm of the CIA (huh?) invests in Clearista by Skincential Sciences, a skin-care brand. The company's main product appears to be a retexturizing gel, which uses a water-based formula to remove keratin and other dead-skin buildup to refine the skin.
It appears that the CIA is interested in examining the DNA from skin cells, and Skincential Sciences has developed a skin-cell extraction technology that allows biomarker data to be tested for DNA. Russ Lebovitz, Skincential CEO, said In-Q-Tel  is "specifically interested in the diagnostics, detecting DNA from normal skin. There's no better identifier than DNA, and we know we can pull out DNA." 
So that explains why the CIA is interested in a beauty company that doesn't even sell a contouring kit.