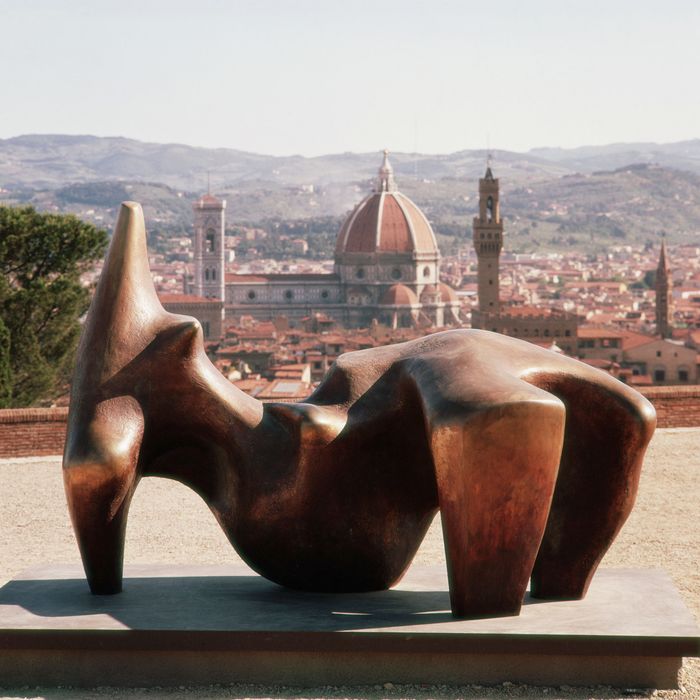 I mean, it's not not ugly.
Photo: David Lees/Corbis
Amid a campus climate dominated by social-justice politics, in which historically disenfranchised groups are finally making their voices heard on important issues of race, class, and gender, students at Columbia University have finally found something worth protesting: this ugly ass sculpture.
According to the New York Times, students uptown have begun a revolt against a plan to install legendary sculpture artist Henry Moore's work Reclining Figure on campus. So far, more than 1,200 students have signed a petition protesting the piece's installation, which an op-ed in the student paper said is "repulsive," an "ugly hunk of metal," and looks like "a dying mantis or a poorly formed pterodactyl."
I mean, they're not wrong?
Keep fighting the good fight, kids.