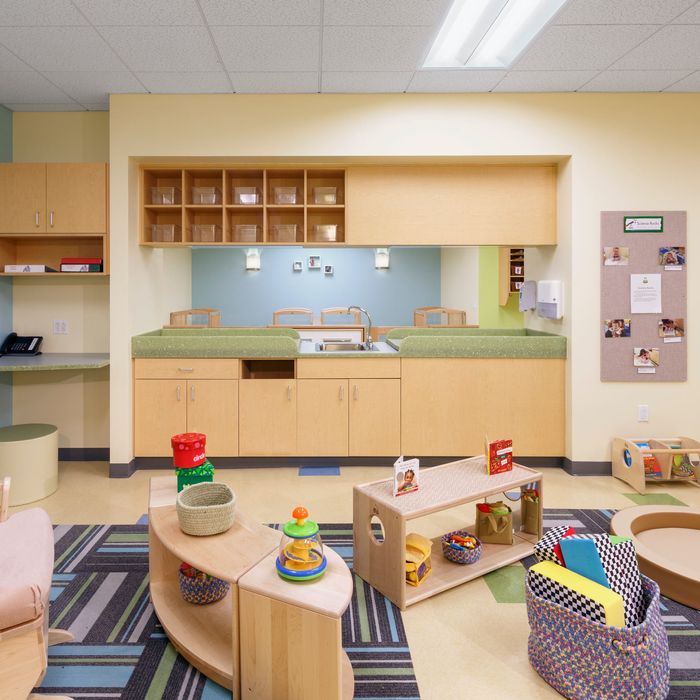 Photo: Colin Miller/Corbis
The deck continues to be stacked against working mothers.
According to a new report from the Economic Policy Institute, day care or preschool is often more expensive than a college education. The research compared the cost of tuition at a four-year in-state college with the cost of full-time day care for a 4-year-old and found that, in 23 out of 50 states, child care cost more.
Based on the EPI's calculations, only ten states meet the government's standard for affordable child care, which is defined as being less than 10 percent of a family's income.
The results vary dramatically from state to state. Massachusetts has the highest child-care costs, with $12,781 for day care compared to $10,702 for in-state tuition at a public college. In Florida, the state with the largest disparity, it costs $7,668 for child care but just $4,423 for college tuition.