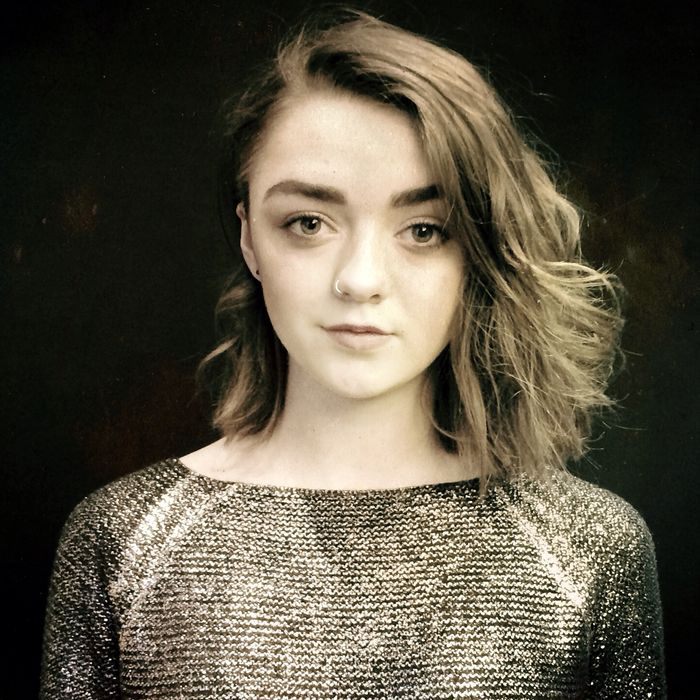 "I felt like I was boxed in by this one word." Photo: Vittorio Zunino Celotto/Getty Images
Listen up — Arya Stark wants to make a very important point. In real, non–Game of Thrones life (wait, is that even a thing?), she's known as Maisie Williams. And as she told The Telegraph, she wants people to please, in the name of all that is good and not ruled by a gendered society, stop calling her cute.
"The way we describe boys is 'Oh you're so strong, you're so good at sport'. With girls we say, 'oh you're so pretty, you're so adorable' - and it does limit you. I remember being told I was cute and feeling it was really patronizing  — what if I wanted to get muddy and play with the boys? I felt like I was boxed in by this one word."
An ambassador for the Always #LikeAGirl campaign, Maisie is an advocate for girls and their right to be labeled with words other than those that could be used to describe a small, cuddly house pet.
Also, come on — don't try to tell her she's the next Emma Watson. Gasp! There can be more than one British actress fighting for gender justice.
"I'm the next Maisie," she tells The Telegraph. That's what you can call her.