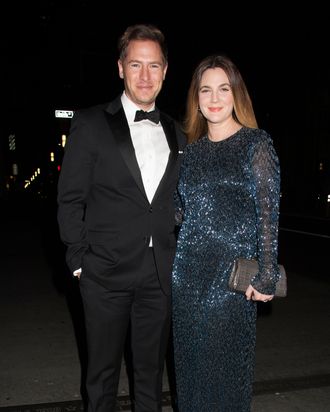 Will Kopelman and Drew Barrymore
Photo: SBN/Star Max/Getty Images/2015 Star Max
First Ben Affleck and Jennifer Garner. Then Frances Bean Cobain. And now Drew Barrymore and Will Kopelman, her husband of three years, are splitting up, according to Page Six.
There were tell-tale signs of that their relationship was crumbling: Mainly that Drew has not Instagrammed her soon-to-be-ex in 43 weeks. And in an interview with InStyle, Drew had said,
It was never really love at first sight. Will struck a lot of my pragmatic sides. He was someone who was always reachable on the phone, someone who was a classy human being, someone who has this incredible blueprint of a family that I don't have.
The moral of the story: Don't settle?