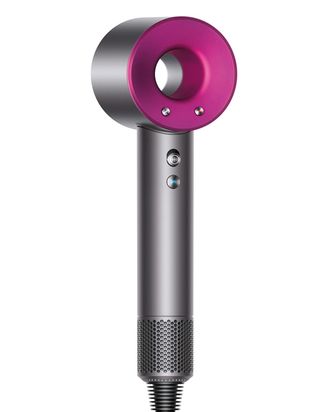 Dyson's first hair dryer, the Supersonic.
Photo: Courtesy Dyson
Dyson, the architect of vacuum cleaners that are easy to covet but expensive to own, just barreled its way into beauty. The brand announced today that it's releasing its first hair dryer, dubbed the Supersonic, in Japan.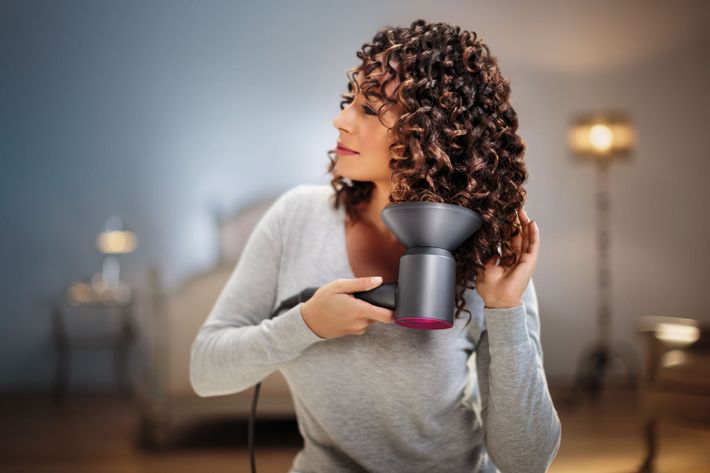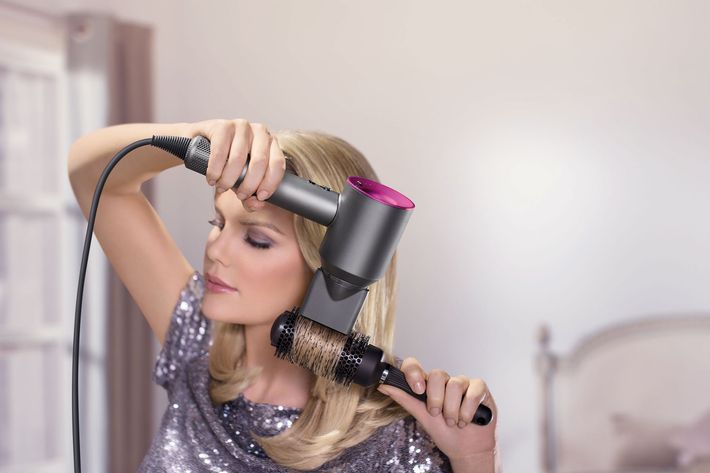 It took four years for acoustic engineers to refine the most annoying part of a hair dryer: the noise. With a few modifications, the traditional turbulence abetted by the motor was reduced and a portion of the overall sound was pushed to a frequency inaudible to humans.
As for attachments, Dyson flipped the script with those, too, including three — two smoothing nozzles and a diffuser — that clip into the head with magnets. Kardashian hairstylist Jen Atkin has teamed up with the brand for the hair dryer's U.S. launch, which won't happen until August. In the meantime, you'll need to count your coins carefully; it will debut on sephora.com for $399.