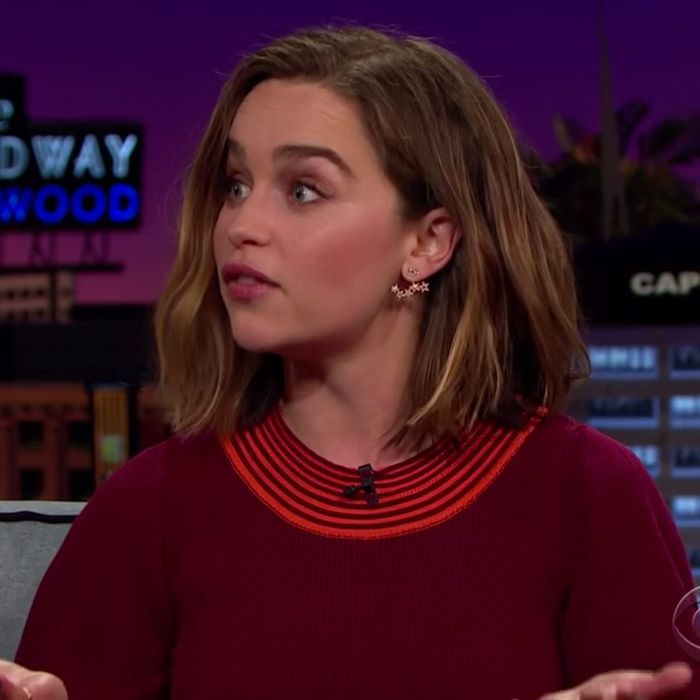 Game of Thrones is a show notorious for two things: nudity and violence. Particularly female nudity. Particularly boobs.
But when James Corden asked Emilia Clarke, who plays Daenerys Targaryen, how she felt about all that during her appearance on The Late Late Show, she answered with a moving call for equality.

"There's a little bit of inequality with nudity that happens with woman — this woman in particular — and that happens with the other guys," she said. "I think it should be even."
When Corden protested that penises were "disgusting," Clarke, Ilana Glazer, and Abbi Jacobson all shut him down.
"Free the penis," Khaleesi declared. A true rallying cry for the ages.