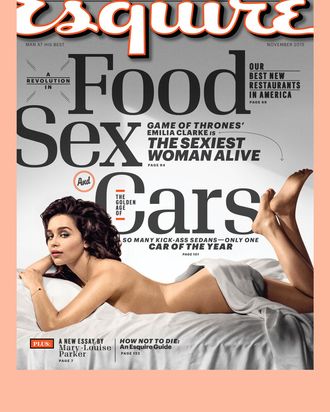 Emilia Clarke, Sexy Drunk.
Photo: Esquire
The world's first-ever "Sexiest Woman Alive (with a personality)" Emilia Clarke appeared on The Ellen Degeneres Show to talk about her title, bestowed by Esquire magazine, and the secret behind creating the Sexiest Images Ever. To create photos that compete with food, sex, and cars, it's simple: "That's me Photoshopped and drunk," she said, as reported by E! News. "That's what I look like."
Well, it's better than attributing it all to coconut oil and water.