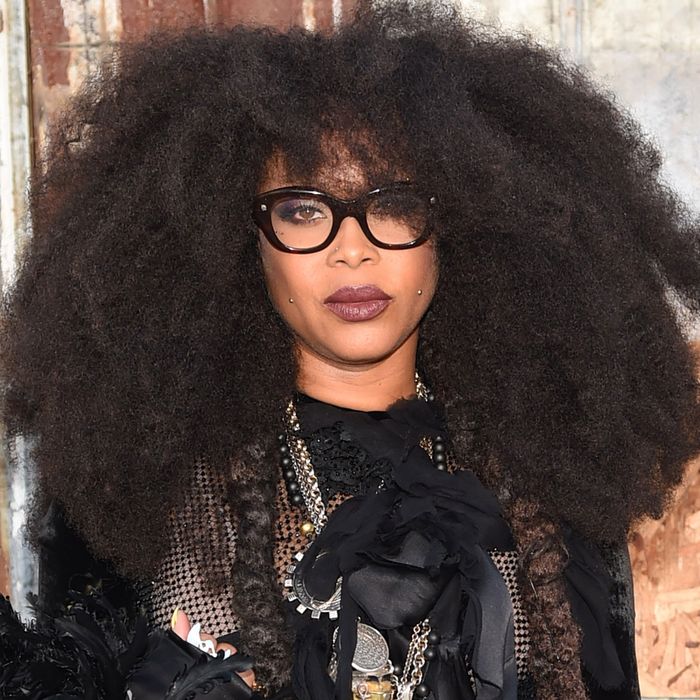 Photo: Michael Loccisano/Getty Images
Just in time for springtime-dress-code debates, singer-songwriter Erykah Badu responded to an article stating that high-school girls should lower their skirts so their male teachers don't get distracted. She agrees, and here's why:
Of course, this was fodder for trending Twitter. Welp. If anything's going to prompt a social-media frenzy, it's the "don't tempt the boys" argument.