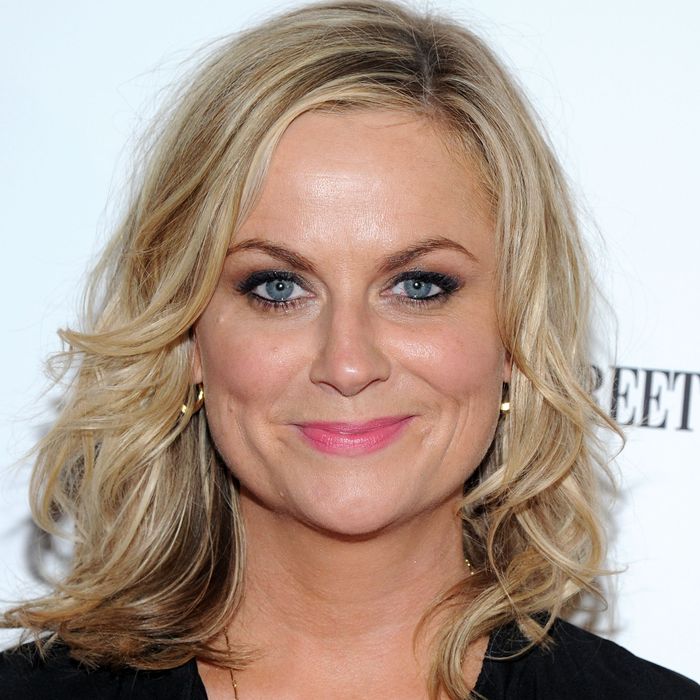 Amy Poehler is also unsure, MTV. Photo: Ilya S. Savenok/Getty Images
Okay, first of all, what even are the MTV Movie Awards? Although this is the 25th anniversary of the show and seems to hold some clout, it happens well after regular awards season. My awards radar is officially turned off after the Academy Awards, and then bam! Here's this.
When Amy Poehler won tonight for her work in Inside Out, she expressed what should basically be the tagline for this show: Wait, how do the MTV Movie Awards even work?
"Wait, does anyone vote for this?" she blurted out after thanking the audience for voting. This only would have been better if she had said this in the style of drunk-off-of-moonshine Leslie Knope, holding out her popcorn statue like a mini plastic baby doll.
Yeah, nobody really knows what this awards show is either. But that popcorn statue is arguably the most rad of all awards statues (and isn't a woman with angel wings or a naked dude/phallic symbol). Props to MTV for that one.