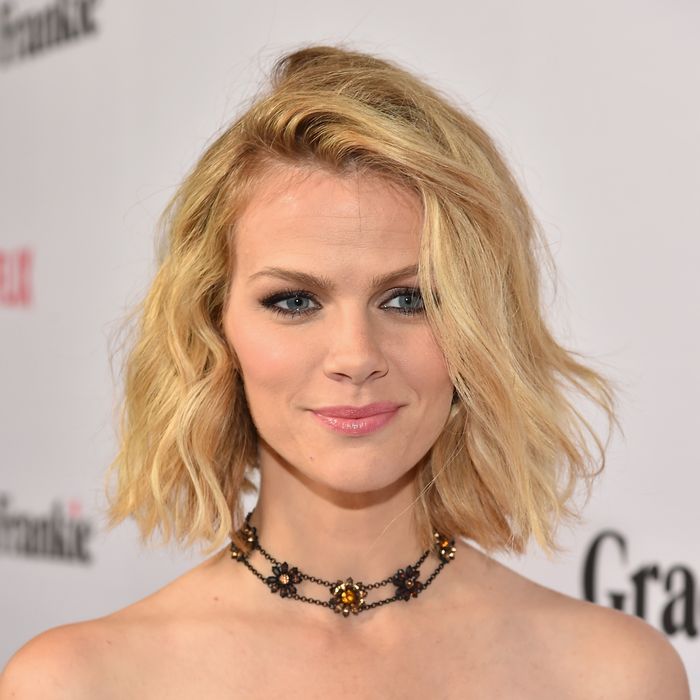 Brooklyn Decker. Photo: Alberto E. Rodriguez/Getty Images
Brooklyn Decker proved once and for all that new moms just cannot catch a break. Decker, who has an infant son, tweeted Wednesday that she was told she could deplane her flight, so she did so to pump in the bathroom. When she returned, airline officials told her there was no way she was getting back on that plane. Totally valid enraged-mom tweets ensued:
Come on, it's her first time leaving her babe; let the woman pump and get home to her kid.
Note to this distressed mom's bartender: Keep 'em comin'.