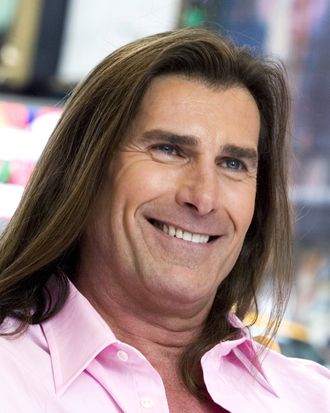 Fabio does some special stuff for his hair.
Photo: Jemal Countess/Getty Images
Because we can all stand to learn something, Earth's first potential walking man-bun Fabio told US Weekly about his four secrets for romance-cover-worthy hair. Ready?
One, eat a lot of protein and minerals. Two, avoid shampoo with chemicals because "shampoo has a lot of chemicals in it." Three, use conditioner sparingly. And four, never blow-dry it. Only the best of nature's atmospheric mix of nitrogen and oxygen can dry the locks of this romance-novel cover star.
All great tips, and props for not mentioning dry shampoo, but this advice seems like a little bit of common sense, Fabio. You're not quite a beauty vlogger yet, but keep trying! Maybe for your next tutorial you can explain how to fight off a bird with your face?