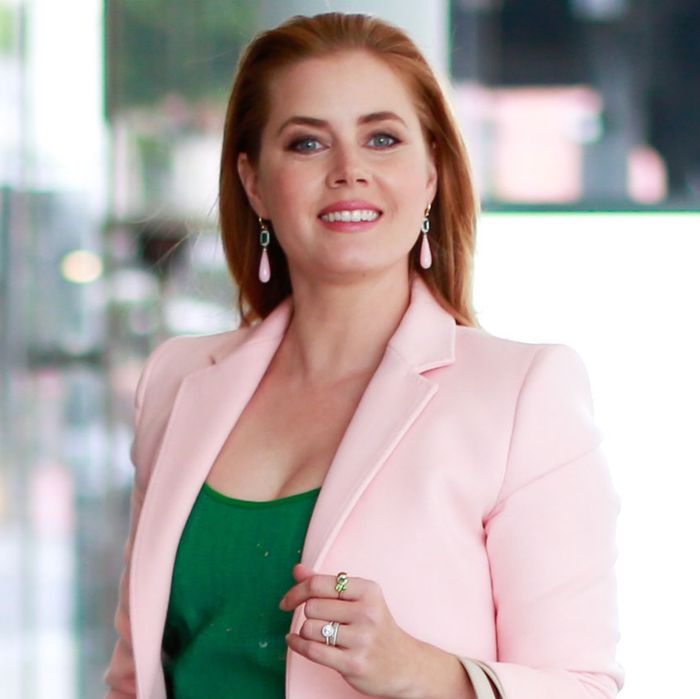 Amy Adams carrying the Whitney bag from MaxMara.
Photo: David X Prutting/BFA.com
At a dinner for the launch of the Max Mara Whitney Bag Anniversary Edition, four famous women told the Cut about their first splurge-worthy, had-to-have-it bag. 
The Whitney Bag was inspired by the architecture of the Whitney Museum of American Art, as well as by a John Singer Sargent portrait of Gertrude Vanderbilt Whitney. So of course the party was held at the Whitney, in the form of an intimate dinner and an exclusive viewing of the museum's newest exhibition, Human Interest: Portraits From the Whitney's Collection.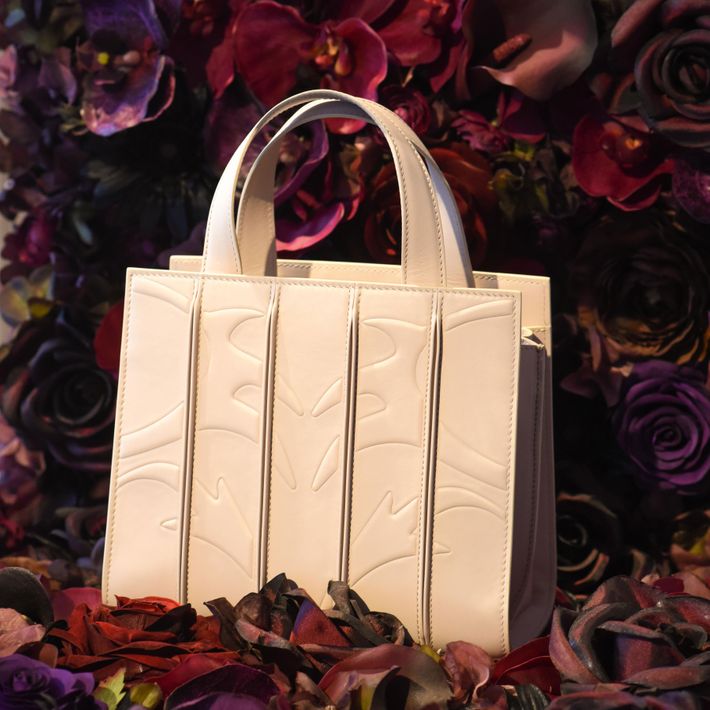 Celebrities such as Amy Adams and Bernie bro Susan Sarandon celebrated with the Max Mara chairman Luigi Maramotti and other members of the Maramotti family. We asked them all about their first bag crush.
Amy Adams: "I got a Prada purse. I was in Ireland and it was one of those nylon bags, cause it rained a lot there and I thought it would be practical. And it was. I wore it forever. I still have it. I need to get it cleaned desperately, it looks … not good."
Maria Giulia Maramotti: "I've never been a big splurge person, but I remember that I stole my grandma's Kelly Hermès bag. She got it in the '50s so I own my very own, like, vintage Hermès bag. Is it considered a splurge? I don't know. But it was definitely a must-have."
Bellamy Young: "It was a Helmut Lang, gray suede on one side and smooth on the back. I just fell in love with it. It was at the Barneys outlet and was still a big, had-to-go-back-twice-to-think-about-it situation. But I still have it and I still love it. I got it 100,000 years ago, it feels like. It was when I moved to L.A., so 12 years ago, actually."
Blythe Danner: "I don't believe in spending a lot of money for bags … I've never really splurged on bags. My daughter [Gwyneth Paltrow] has given me some really beautiful bags, and I have a friend who makes these hobo bags out of velvet and I have them in every color. But I can't say I've ever made great investments in bags."
Click ahead to see Adams, Maramotti, and Young in their Max Mara finest.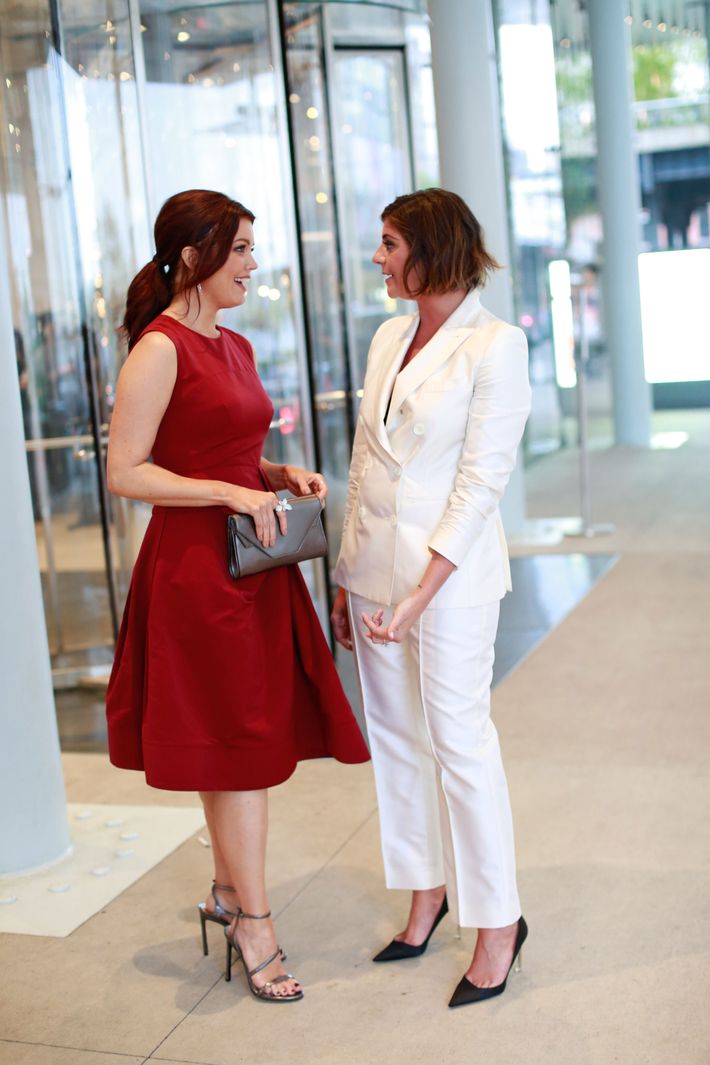 Bellamy Young and Maria Giulia Maramotti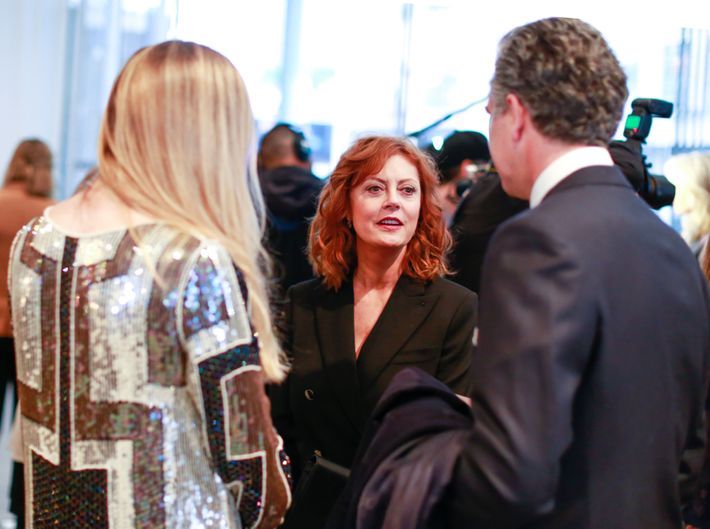 Susan Sarandon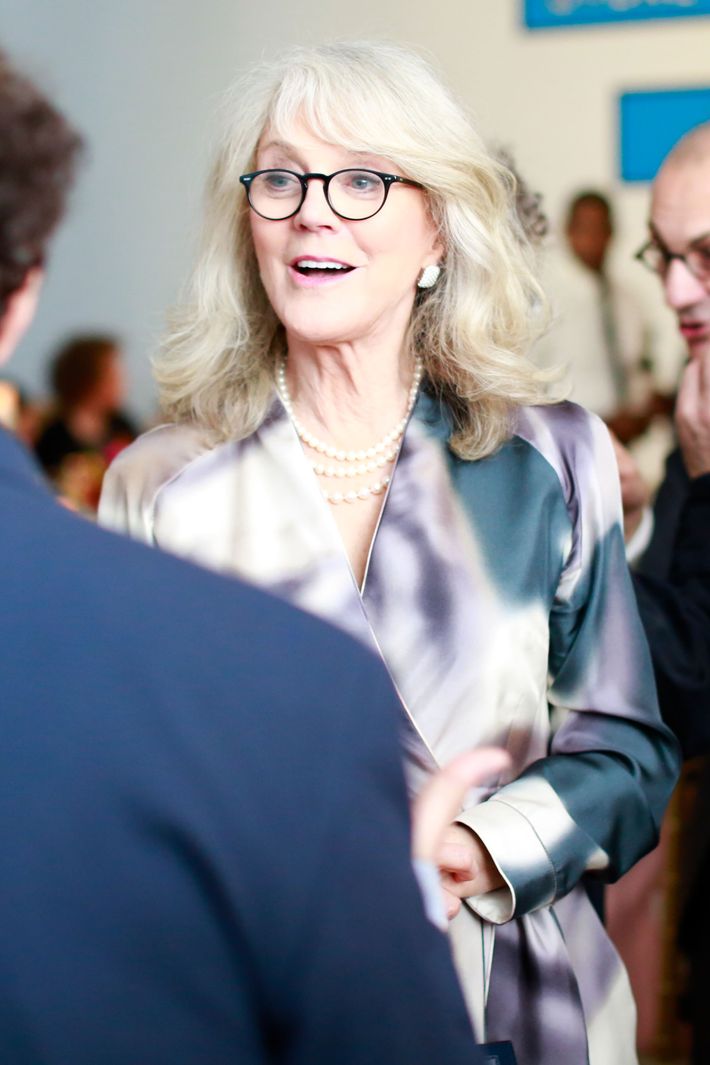 Blythe Danner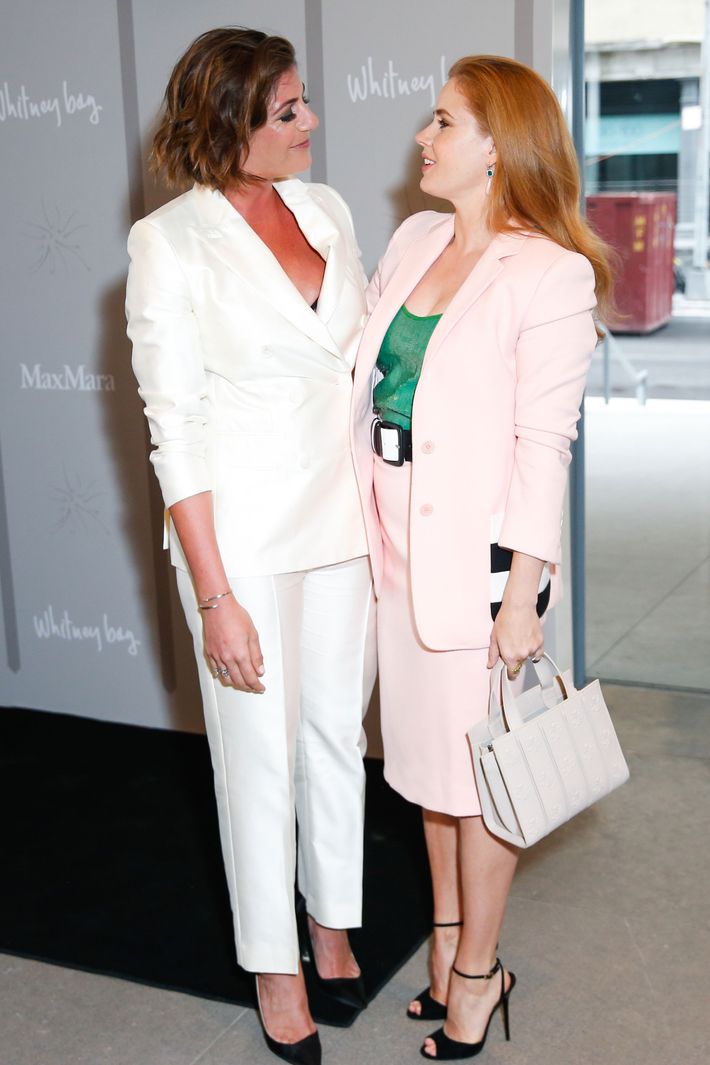 Maria Giulia Maramotti and Amy Adams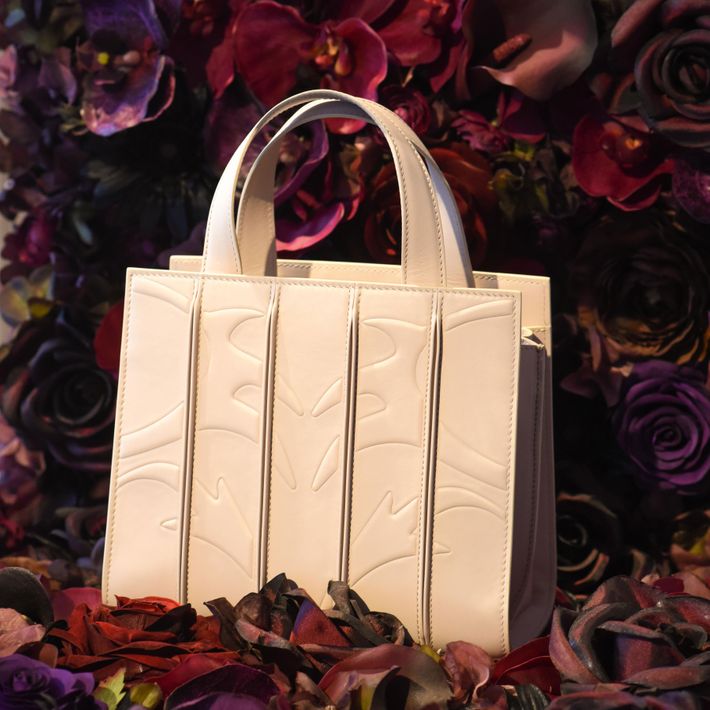 The Whitney Bag