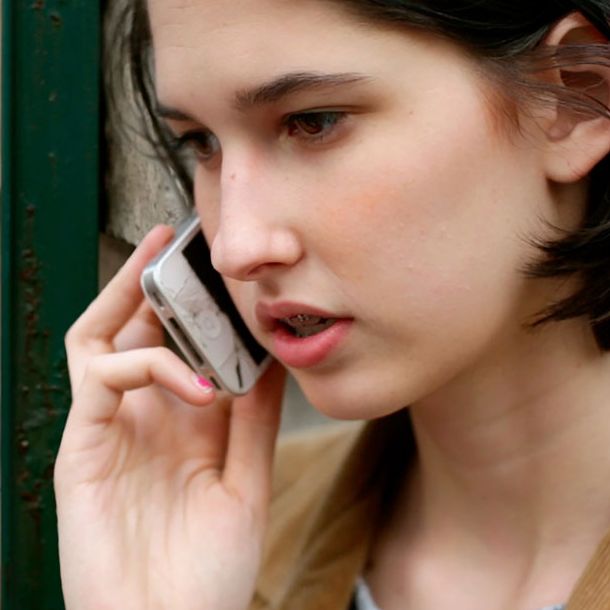 Ginger and Lena in 'All This Panic'
Photo: Tribeca Film Festival
Teenagers are a perpetual source of both hand-wringing and fascination, from their slang and their clothing choices to their thought leaders Jaden and Willow Smith and, of course, their proficient use of the emoji keyboard. But less often do we non-teens take the time to seriously consider teenagers' inner lives, and in turn, to remember what life was like at that fraught, messy age.
"The teenage body is so oversexualized," observes Sage, one of the teenage subjects of Tribeca documentary All This Panic. "People want to see you, but they don't want to hear what you have to say."
"You're constantly told, 'Oh, you're young, you'll figure it out.' Or, 'Oh, you just don't get this yet,'" adds Ginger Ryan, another of the film's teen stars, speaking with me after the film's Tribeca premiere. "It's very frustrating, and it makes it very hard to come to terms with your own issues. It makes it very hard to grow up because it feels like nobody wants you to."
All This Panic, directed by husband-and-wife-photographer duo Tom Betterton and Jenny Gage, takes the time to listen. Four years ago, Gage became fascinated with Ginger and Dusty, two teenage sisters who lived down the street from her in Brooklyn's Clinton Hill. "I'd see them going to school every day with different colored hair, and they fascinated me. And I wanted to know what was going on in their world, what they talked about, what they thought about, what they did," said Gage.
Gage and Betterton began filming them, and then broadened their focus to follow seven girls within their extended social group at La Guardia High School (the arts school from Fame). They followed the girls for three years, watching them transform before their eyes, cycling through orthodontics and dye jobs, grappling with their emergent sexuality and oft-exceeded alcohol tolerances. What results is a film that Gage affectionately dubs her "love letter to teenage girls," one that avoids the Nancy Jo Sales–style scaremongering that projects about teens tend to inspire.
"We wanted to be so sympathetic," Gage told me. "We were so aligned with the girls. We really wanted to hear what they had to say. That was the curiosity that propelled us into this project."
The film doesn't have any single focal point, and each of the girls faces different trials that they deal with in different ways. Lena dreams of going to college and getting a boyfriend, but her turbulent family life keeps threatening to get in the way as she is shuttled back and forth between warring parents who struggle to make rent. Her best friend and/or frenemy Ginger doesn't know what she wants to do with her life, and as her friends head to college, she continues to drift (I am happy to report that she now has a job at a Mexican restaurant in Williamsburg, and invites you all to stop by for tacos). Olivia struggles with her sexual identity. Sage, who recently lost her father, grapples with her emerging feminist consciousness. Through it all, they try to calm their parents, who have concerns about everything from college admission letters to the weed pipe hidden in the bushes ("How much of this stuff are [your friends] smoking that they need a utensil?" asks Sage's mom, in a moment that gave me vivid flashbacks).
In both its temporal span and its focus on small moments, All This Panic possesses a similar power to 2014's Boyhood in that it's almost impossible not to graft your own memories onto the experiences of the girls. "It's the first day of junior year, and there's all this panic, people texting each other about what they're going to wear," says another girl, Delia, giving the film its title. In another context, these sorts of teenage concerns would be something to laugh at. But at least for a former teenage girl, to laugh is to deny your own history — and the very real panic that came along with it.
There were times when the film lost its grip on me. Betterton's style of filmmaking is to add a lot of impressionistic, dreamlike filters so that you sometimes forget that you're watching a documentary, and the girls occasionally speak with the exhausting precocity and self-awareness of performing-arts students. But there's also something really honest in how the girls narrativize their own experiences. More so than teenage boys, teenage girls are always dissecting themselves and others, parsing their own place in the world, writing themselves as the protagonists of their own stories. I didn't have a film crew following me around for my teen years, but I often felt like I might secretly be getting Truman Show-ed — or, at least, that I should have been.
By trimming over 130 hours of footage down to a taut 79 minutes, the directors succeed in catching the girls at their most vulnerable and unfiltered, in moments when it really seemed like they had forgotten about the camera's presence. All This Panic doesn't imply that the seven girls it follows are more special or important than any other teenagers. But it does suggest that that everyone has something interesting to say, if you take the time to listen.