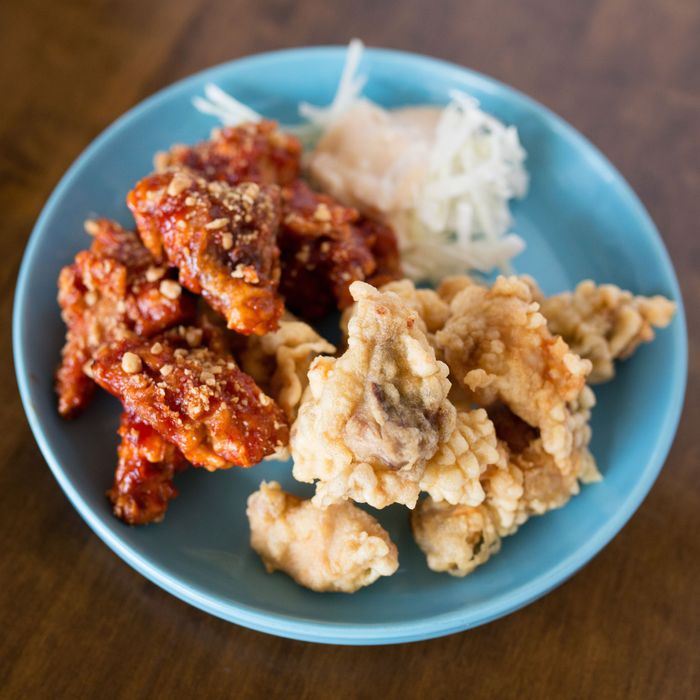 Photo: Peter Tsai/Getty Images
A Korean man identified only by his surname, Kim, is being held accountable for combining two of his greatest passions: delicious, crispy fried chicken and the luxury brand Louis Vuitton.

It all started when Kim opened a fried-chicken restaurant named "Louisvui Tondak." (Tongdak means whole chicken in Korean.) He also created a logo based on Louis Vuitton's signature LV and printed it on napkins and wrappers — but not on the chicken, which is honestly a missed marketing opportunity.
Korea Times reports that, back in September, Louis Vuitton "claimed Kim damaged the originality and value of the French brand by using it for his chicken restaurant." The Seoul Central District Court sided with the brand and ordered Kim to change the name or pay 500,000 won (about $444) per day to the company if he didn't comply.
Kim responded by re-naming this restaurant "chaLouisVui Tondak" and Louis Vuitton was not amused, not amused at all. This past week he was ordered to pay 14.5 million won ($12,876), which is just enough money for Louis Vuitton to buy four or five small Louis Vuitton purses.