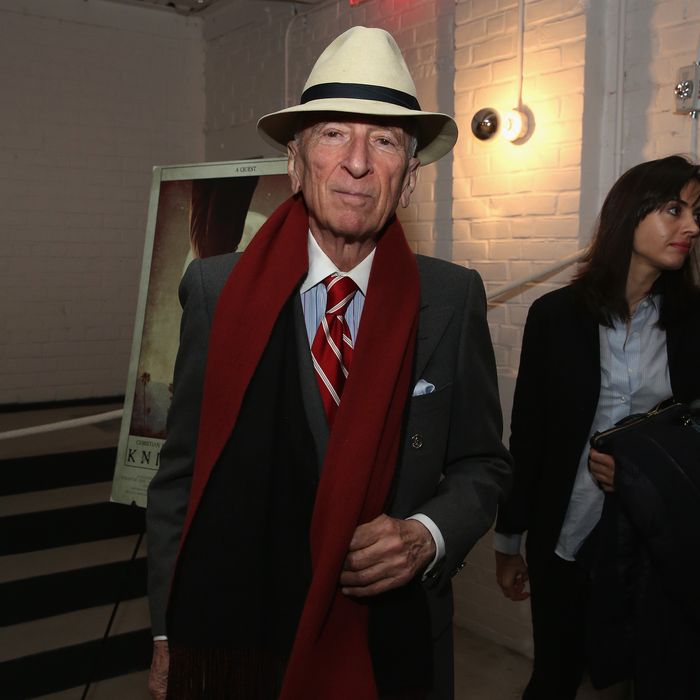 Gay Talese.
Photo: Robin Marchant/Getty Images
If there's one thing the modern professional man should know, it's that they should have at least one woman in their field they can namecheck when called upon, a lesson Gay Talese, pioneer of New Journalism and fedora aficionado, learned earlier today. During a talk at a Boston University journalism conference, speaking at a panel called "The Power of Narrative," Talese was stumped when asked by an audience member what nonfiction women writers he found inspiring.
Talese didn't have an answer on hand, but instead of demurring effectively, he doubled down, telling the assembled audience (which, shocker, included women), "I didn't know any women writers that I loved." He felt the need to explain further about why there were no works by women he admired, noting, "I think the educated woman wants to deal with educated people." When someone suggested Joan Didion, Talese dismissed her as an influence because she didn't "report on antisocial people."
He did mention that he enjoyed Middlemarch, and admired George Eliot. Naturally, Twitter was instantly in motion, listing reams of inspirational women writers under the hashtag #womengaytaleseshouldread.