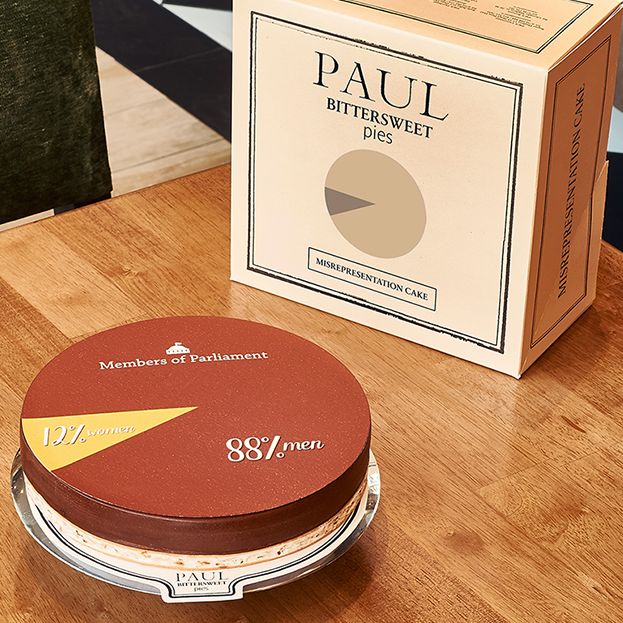 Choke down some sugary inequality.
Getting tired of hearing about the gender gap (in work, in pay, in representation in government, you name it!) on websites like this one and in charts like these? A little bit bored by the heated conversations you're having that espouse equality for all but still leave you wanting more (and also make you a little hungry)?
Hey, have some cake.
Paul, the French bakery chain that is ubiquitous all over Europe, has introduced cakes that draw attention to the gender gap in Romania. They are called, but of course, Bittersweet Pies. According to Co.Create, the line of cakes includes "the Salary Gap Cake, the Misrepresentation Cake (in politics), the Extremely Rich Cake, the Startup Exclusion Cake, and the Glass Ceiling Double Cake (illustrating inequality in senior management positions compared to mid-management positions)." 
For now, these bad boys — developed by agency MRM/McCann Romania — are only available in Romania, but cake icing isn't expensive. Go decorate your very own Salary Gap Cake today.