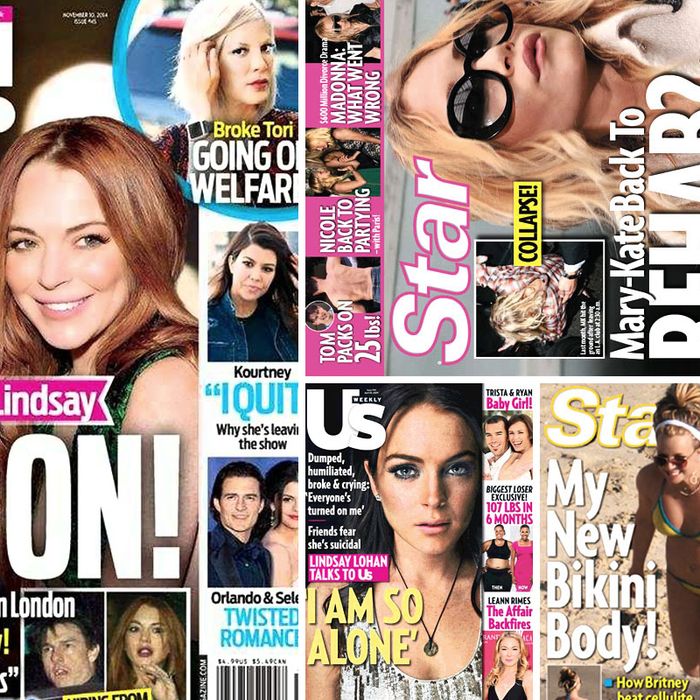 The tabloids of the mid-2000s.
Photo: OK!, Star, Us Weekly
If you long for the heady days of the mid-2000s when Paris Hilton, Lindsay Lohan, and Britney Spears reigned supreme (in Us Weekly, anyway), look no further than Pop Culture Died in 2009, a masterwork of a Tumblr dedicated to remembering the not-so-distant past when celebrity gossip was good.
Helmed by an anonymous high school senior, the blog covers the tabloid stars you remember (Lindsay, Britney, the Olsen twins), the ones you don't (Brooke Hogan, Ashlee Simpson), and the ones who have risen from the ashes of Paris Hilton's perfectly organized closet to dominate celebrity culture today (Kim Kardashian). The teenage boy behind the blog also does some of his own reporting, commenting on the antics of the rising, "allegedly messy" starlets of our current, lesser gossip era (Bella Thorne). I gossiped with him last week about PCD2009, the defining celebrity moments of the 2000s, and which forgotten teen drama character is poised to make a comeback.
What prompted you to start the blog?
At the end of 2013 I was looking at a lot of stories that were on TMZ, and none of them were really interesting to me anymore. It was the same old Kardashian, Justin Bieber — nothing felt really exciting. Then I started thinking about how it used to be, when I was really little. I would always see these stories on VH1 and E! about Britney Spears, Michael Jackson, Pamela Anderson, and all of these celebrities doing these crazy things. It just seemed so much more exciting; it was very unpredictable. Now it's just very stale. Everything kind of is boring, because of social media. Nothing really surprises you anymore.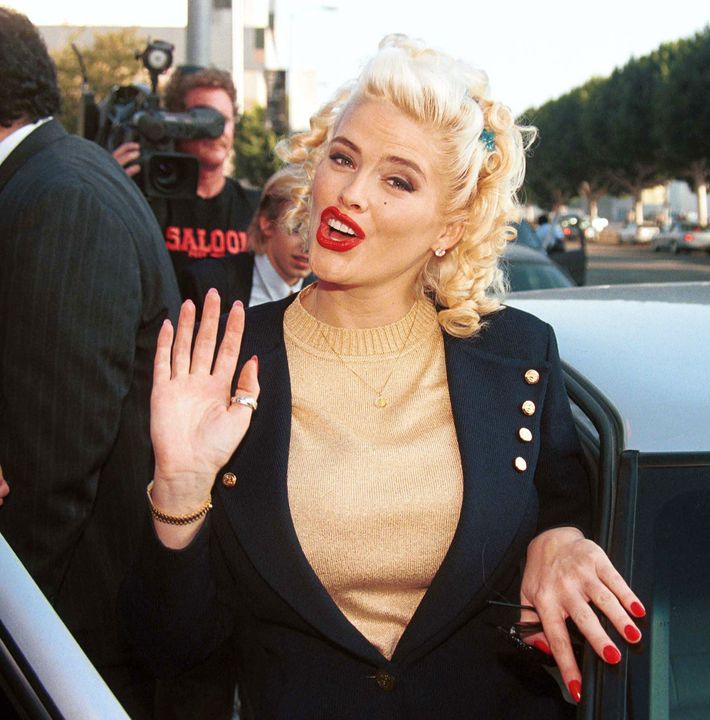 I think the person who really got me into celebrity gossip and culture was Anna Nicole Smith. I was around 4 years old when I was in the living room watching TV, and her show was on. I had never seen her before. She was high, and she was slurring her speech, and Howard was carrying her around, and I was really fascinated by it, since I thought, How could you be this adult with all of these cameras following you as you go out of control? I started following her and everything that was going on with her life. She's the first person to really get me into it, so she's definitely my favorite. The most annoying … Justin Timberlake. I can't stand him. I really can't. He's so passive-aggressive. I just … ugh.
One of my favorite things that you do on the blog is talk about Bella Thorne. Can you explain who she is and why she's a "Lindsay in Training"?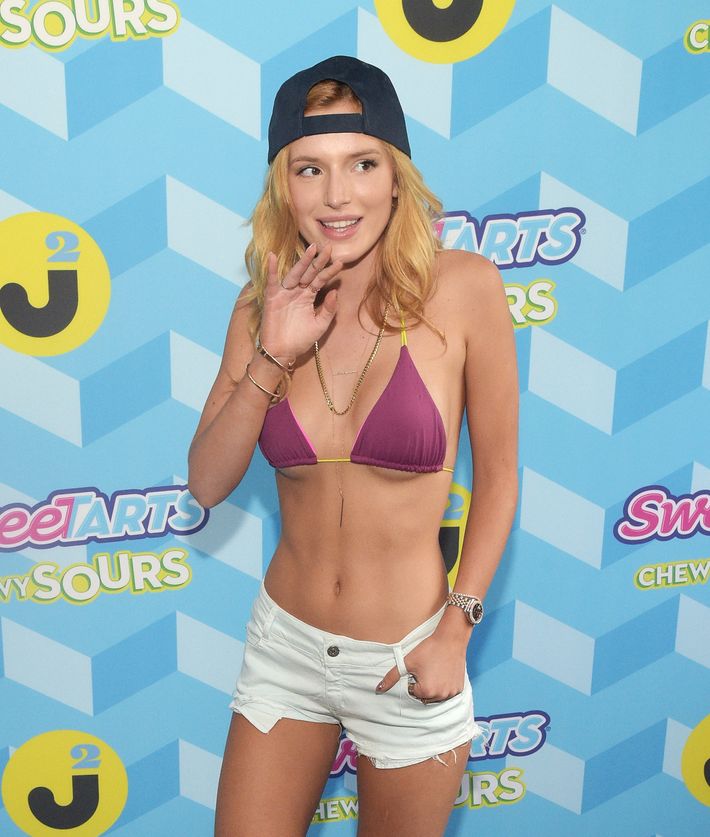 I had never really heard of her before the start of last year, because she joined the Disney channel on a show called Shake It Up around the time I stopped watching Disney channel. I really was not familiar with her at all. It wasn't until somebody I know, one of my friends who's in New York City, starting telling me this gossip he heard about her. Of course, I'm not going to go into it, because I don't want a lawsuit. I'm graduating high school. I don't need to be sued. They were saying very interesting things about her alleged wild ways, and I thought it was very interesting, and then I automatically thought, Oh, it's kind of like Lindsay. The redhead Disney star, and she's kind of off the rails a bit. Keeping things interesting. There was something very genuine about her messiness … well alleged messiness, in a way that you don't see in people like the Kardashians or Jenners, which is all very staged and manufactured. Bella at least seemed genuinely, allegedly messy.
My favorite post you've done is the one where you uncovered the anonymous, billionaire "mean girl" that Bella referred to in a Seventeen interview. Can you tell me how you figured it out? 
I was on my way home from school, and I saw an article about how she's talking about this "mean girl," and I was so excited, because I was waiting for her to finally have a real scandal. Something real. I immediately looked into it, and the first person that came to mind was Nicola Peltz. I'm assuming it's her, without proof or solid evidence. I thought of her because, first of all: I always knew she was a billionaire. I remember years ago when she first started appearing on Bates Motel, she really annoyed the hell out of me, because she cannot act for her life. I remember looking her up, and I found this [Gawker] article about her from years ago about how her family was a nightmare and they were [allegedly] abusing the help, and it was crazy. She was the first person that came to mind. If you're a teenager and abusing the help, I'm pretty sure you don't grow out of those ways.
Out of all the characters you post about, who's most likely to have a comeback? Or are all their best days behind them?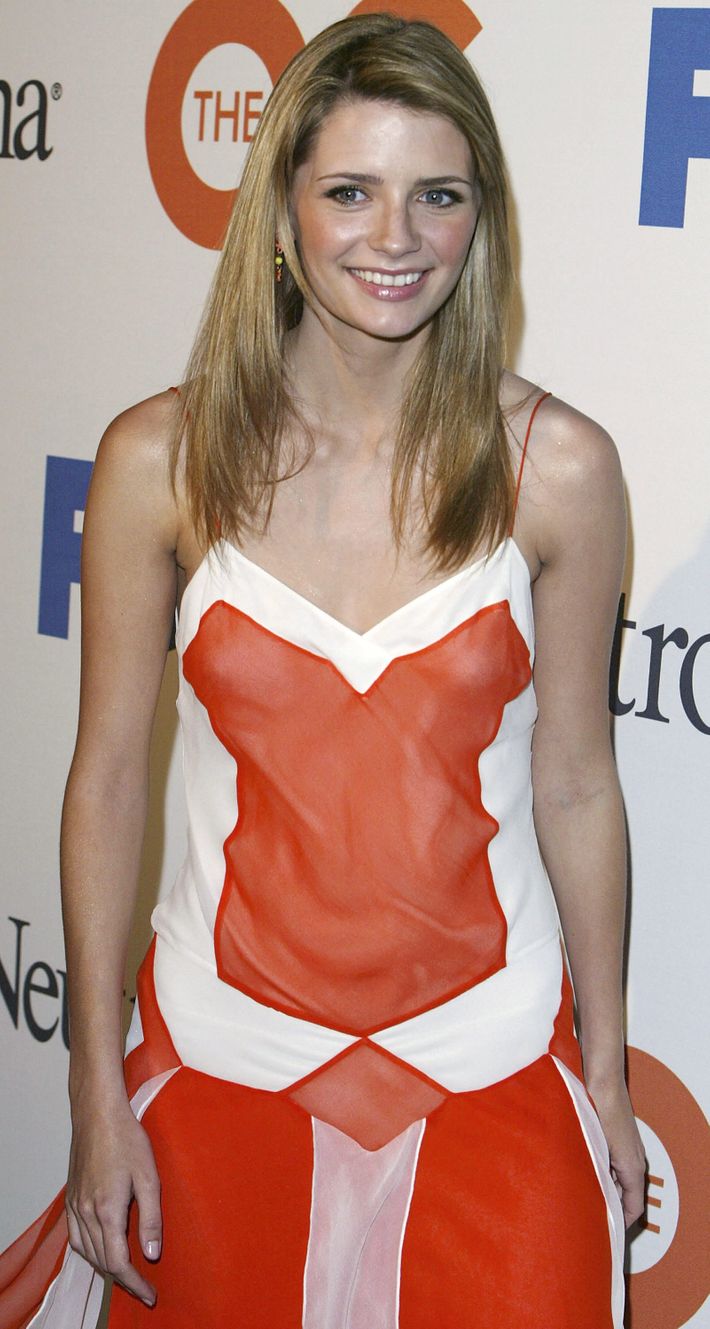 That's a good question. I root for everybody. I want everybody to succeed, but the reality of it is most of them are past their prime. Britney, she's still doing her thing, and I love her. I refuse to admit she's ever past her prime. But people like Kristin Cavallari, your favorite, LC & Co… their best days are behind them, for sure. One person I think could make a comeback … I'll say right now I'm putting my faith into Mischa Barton. She's looking great lately, and even though she got booted from Dancing With the Stars, she seems to be focused on her career again. So that's who I'm praying for. Marissa Cooper forever.
I love hearing that. I really root for her, too. Speaking of, what do you think of mid-2000s fashion coming back?
Unfortunately, I've heard the news that Kylie Jenner's wearing Von Dutch now. I know a lot of people hate 2000s fashion, because they think it's really ugly, but I like it. For the most part it was colorful. Fashion in recent years seems very dreary and monotone. I really like colorful things, even if it's tacky. Even if it's disgusting. I just like seeing something bright.
Do you want to make celebrity blogging a career after school? What are your future plans?
No, actually. I just started this as something fun. When I started the blog it was just to post pictures of people like Britney, Anna Nicole. Then it sort of evolved into me writing. I never intended and still don't intend for it to become a career. It's just something I enjoy doing in my free time. My main goal is to go into film. I've always loved film, so that's still the goal.
Who do you think is the next big tabloid star? Aside from Bella Thorne, is there anyone up and coming?
I don't think so. I think right now we're kind of waiting for the next era of celebrities to arrive. I don't think anybody right now is a current tabloid potential, but I think give it a few years.
This interview has been edited and condensed.