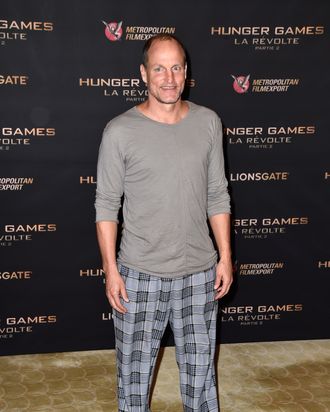 A custom Woody Harrelson pajama look.
Photo: Pascal Le Segretain/WireImage
Today, GQ's Style Guy, Mark Anthony Green, wondered: Do men look ridiculous now? The answer, he discovers, is a resounding yes, about which he writes, "And now, today, we're wearing skinny denim and even skinnier sweatpants. Collarbones are the new chest hair. Bieber and Nick Jonas and Kanye are our drapey style heroes. Ties are as impossible to find as CD-ROM drives. Everything is distressed, frayed, destroyed — we've replaced Savile Row with Skid Row."
Green says it's not all bad: After all, we're in an era in which men feel more comfortable dressing flamboyantly and experimentally, which is a sign of greater comfort with flexible and redefined masculinity. As long as we've accepted that when we look at men's style 30 years from now, we'll be laughing, then it's fine. "But I'd argue that being laughed at by our grandkids is a good thing," Green writes. "Innovation and cultural creativity are directly reflected in the way men and women dress."
But we say, why wait until our grandkids are old enough to laugh? Let's have a giggle or two now.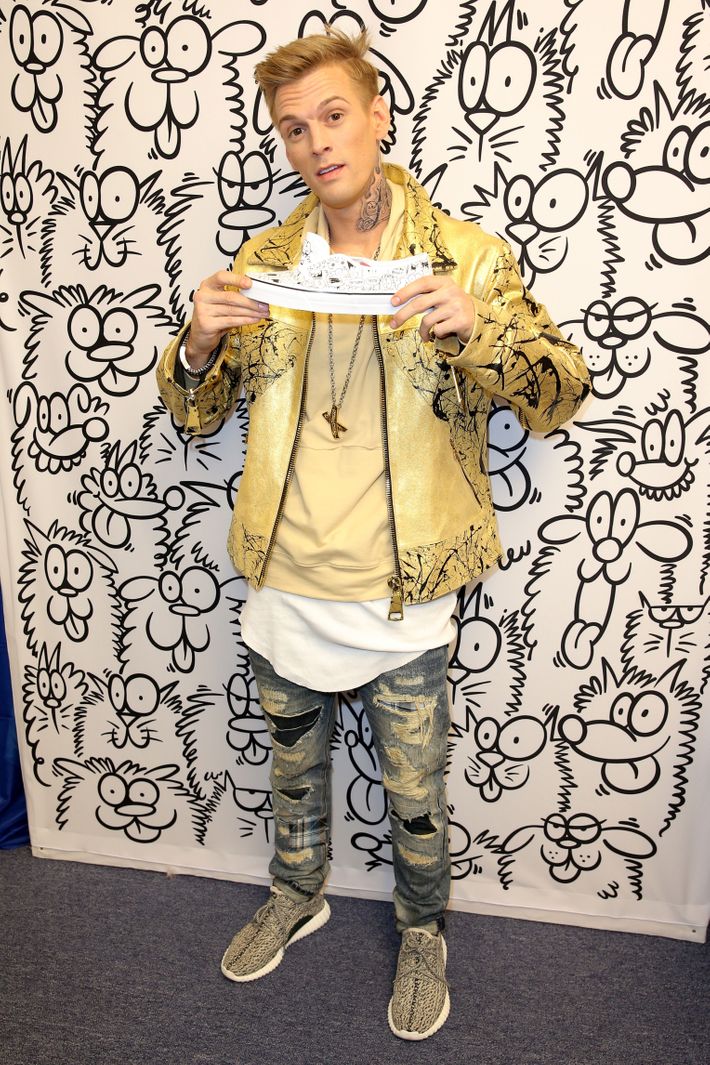 Aaron Carter looking good.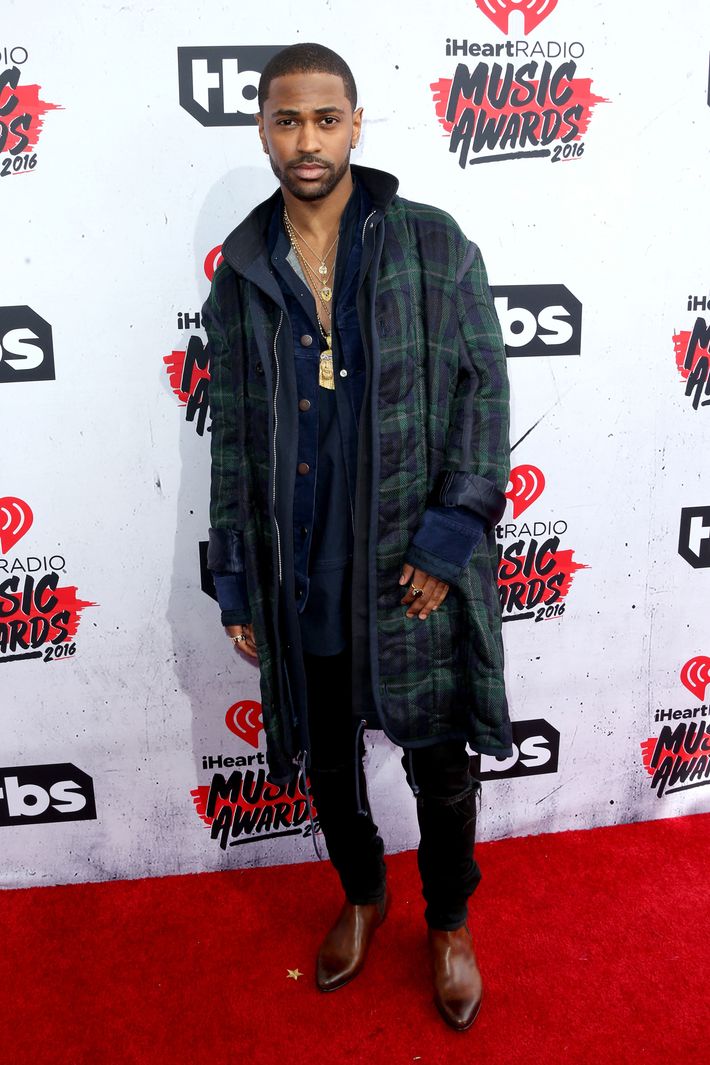 Love this look on Big Sean.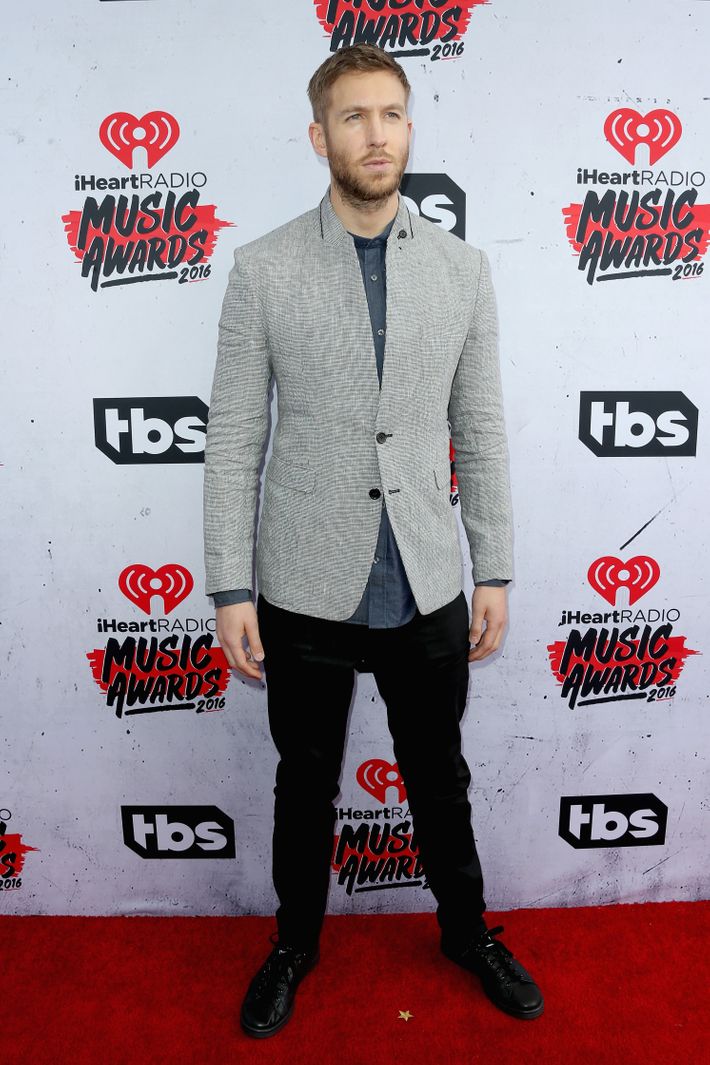 Classic pulled-together outfit by Calvin Harris. Bonus: neck beard!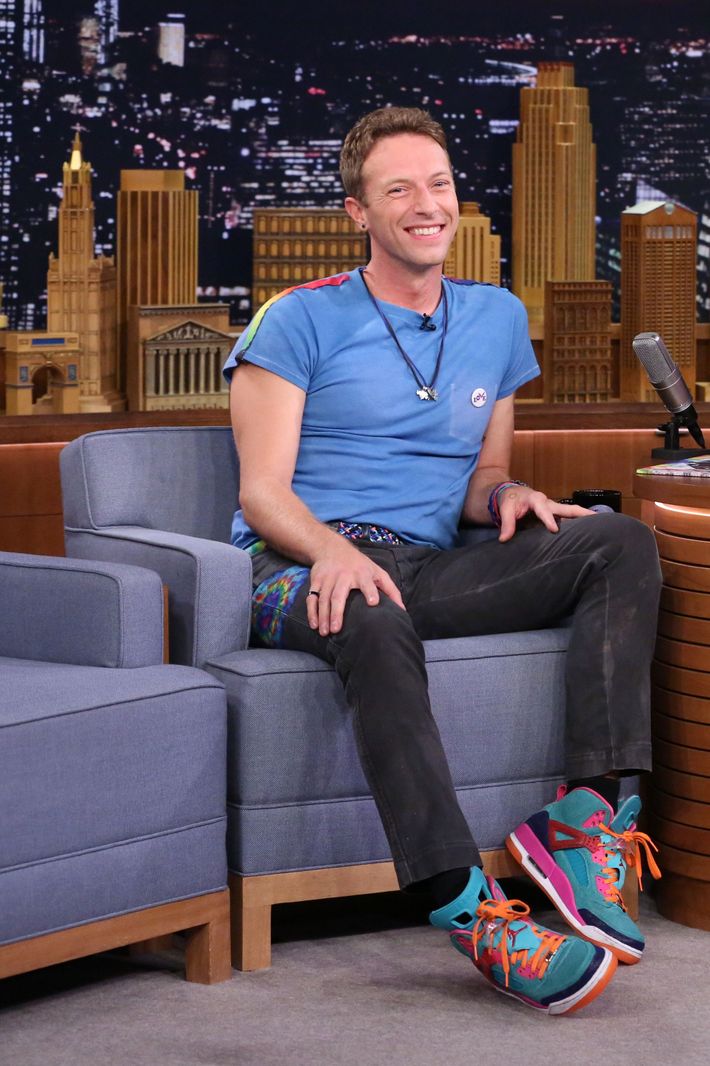 Chris Martin: fresh-faced and styled.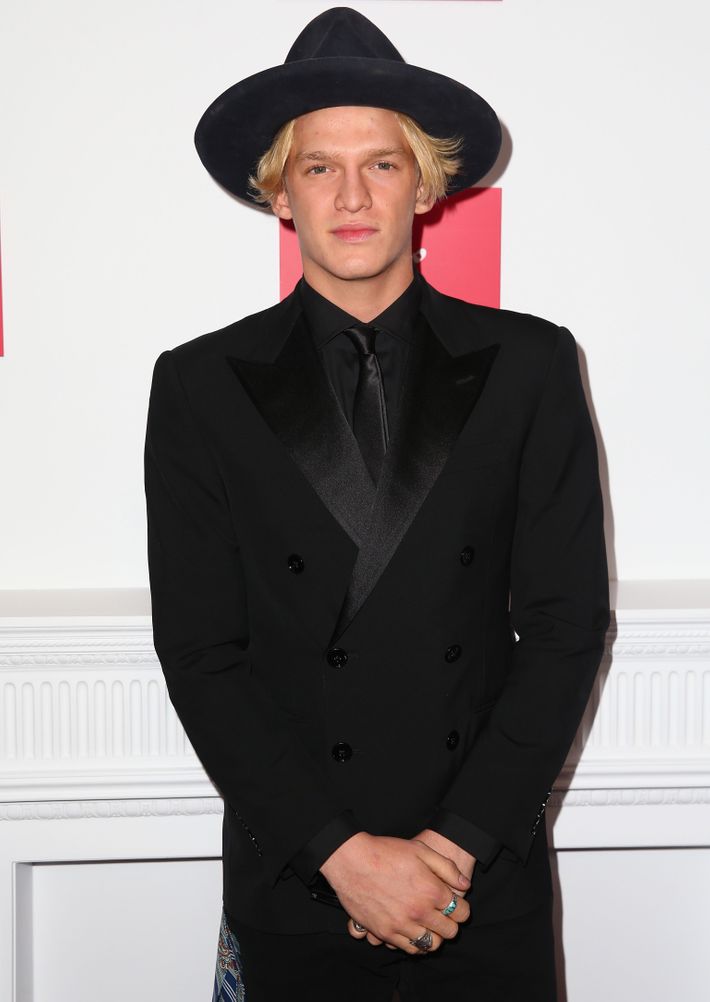 You know what Cody Simpson's suit needed? A giant hat.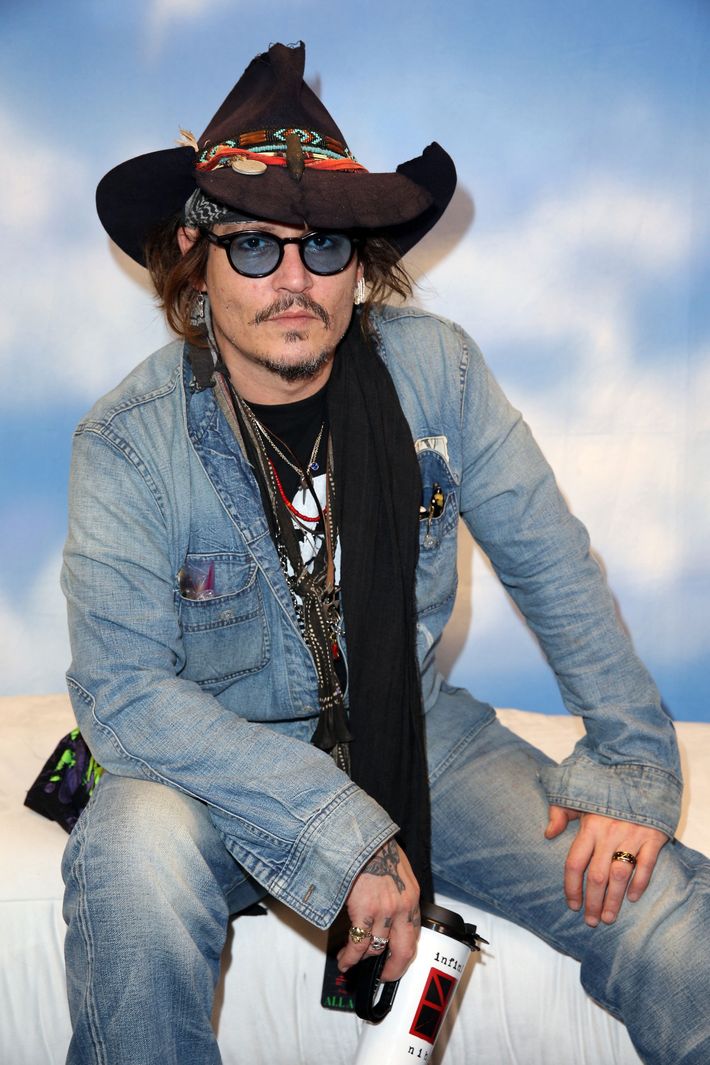 Johnny Depp and his necklaces.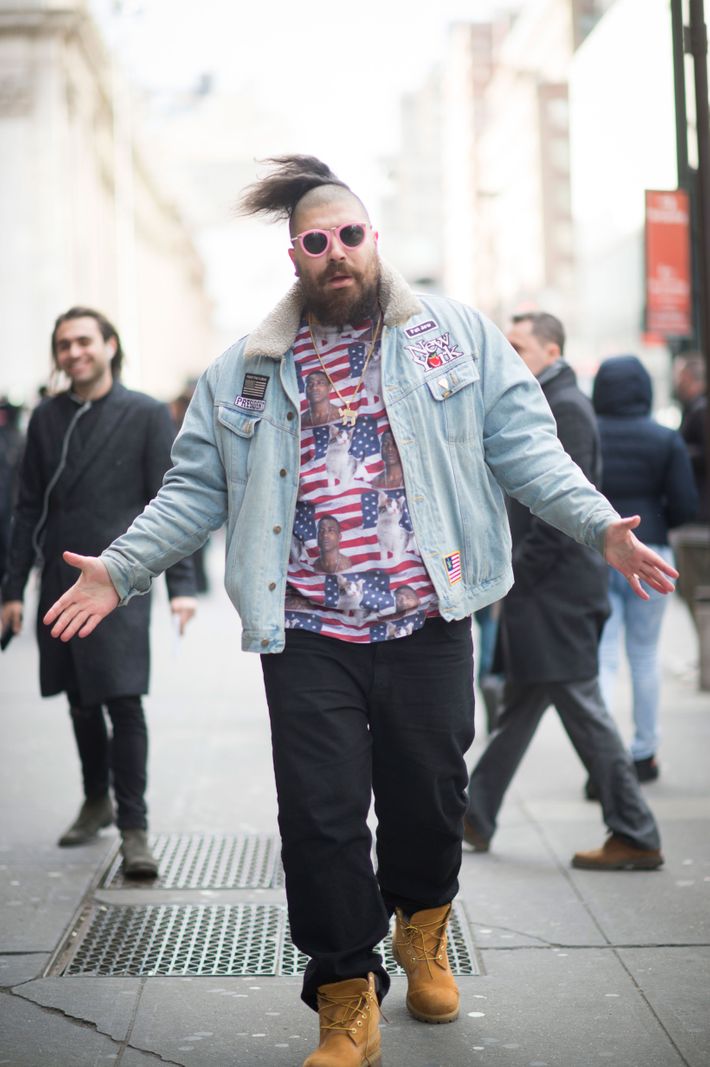 Wait, how'd the Fat Jew get on this list?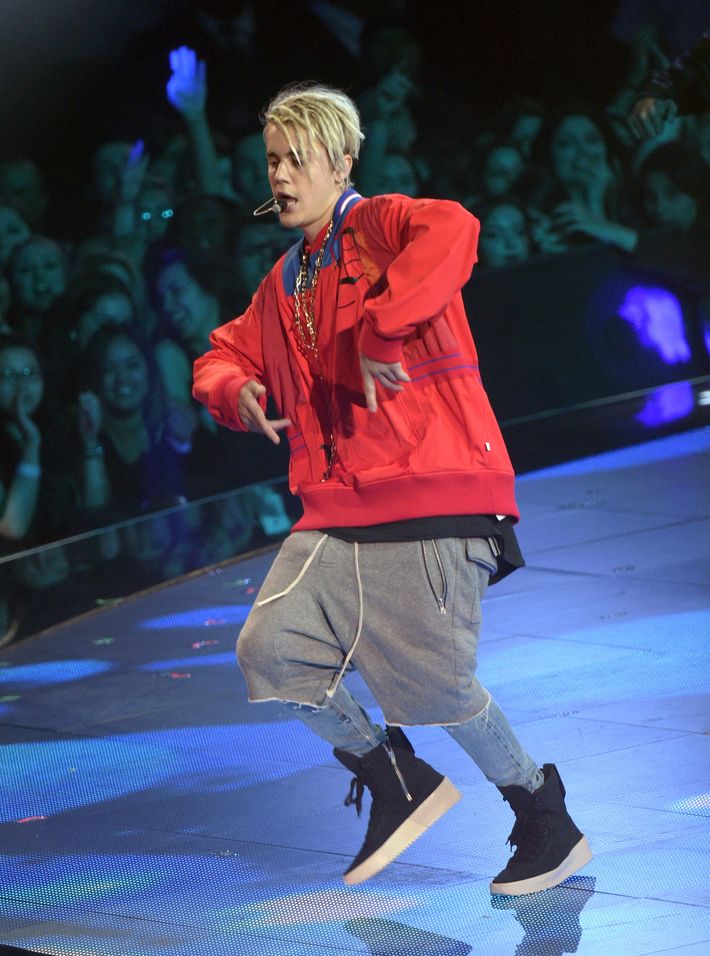 My teenage son.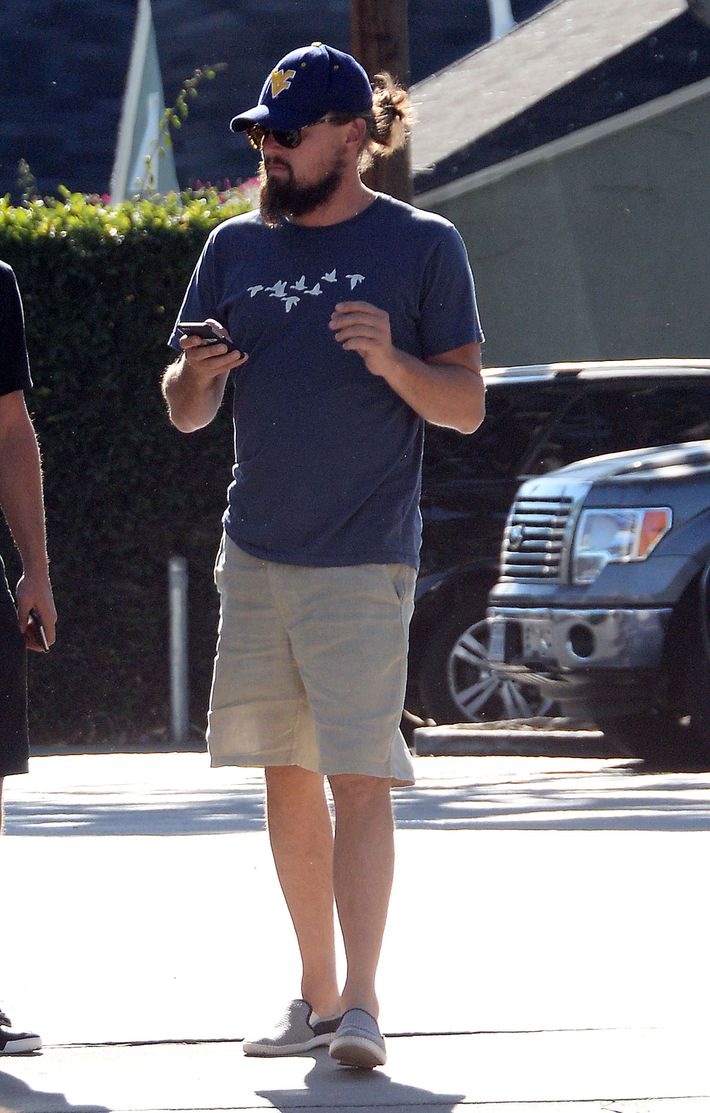 Leonardo DiCaprio: slip-on sneakers' No. 1 advocate.