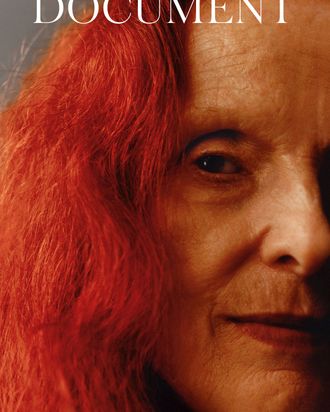 Grace Coddington on the cover of Document .
Photo: Jamie Hawkesworth for Document
Grace Coddington, former creative director of American Vogue and cat enthusiast, has released a memoir and a perfume, and will soon work for an American Heritage brand. In Document magazine's latest cover story, Coddington talked snobbery, tedious bureaucracy, and not letting her inner 15-year-old rationalize decisions.
"Now is a very difficult time for fashion," she said. "It's a difficult time for many things, but fashion particularly." Read on for her best moments.
On being a snob: "I'm a snob; I like to be associated with major designers like Nicolas [Ghesquière], or Marc [Jacobs], or Hedi [Slimane], or Phoebe [Philo], or Mrs. Prada; obviously they're not going to ask me to design something for them. I've sat in a design room at Calvin Klein, and to a degree it was exciting. So, do I want to design for a big company? Not really."
On her wardrobe: "I can fantasize about clothes and think, 'If I was a 15-year-old nymph maybe I would wear this.' I have to be able to think it through and rationalize whatever I do."
On feline influences in her perfume bottle: "Due to the fact that I'm rather partial to cats, when I was doodling, [the cap of her upcoming perfume, Grace by Grace Coddington] became a cat, of course. The drawing just got simpler and simpler until it's basically just a round ball with two little spiky ears … I wanted it to have a clean modern feeling about it, but still be a cat because I'm so obsessed with them. It was cute but not so cute that a grownup couldn't have it on her table. I got carried away and thought it was so clever and gave it a tail. Fabien [Baron] actually went white when he saw the tail!"
On the state of the fashion industry: "Now is a very difficult time for fashion. It's a difficult time for many things, but fashion particularly. It breaks my heart to see one person after the other leave their jobs for whatever reason. It breaks my heart even more when I see those people unemployed and not producing what they should be, what I know they can do. There are a lot of great designers — maybe not young — they're hanging around without a job. It's terrible!"
Click the slideshow below to see Coddington's Chelsea home and cats, captured by Jamie Hawkesworth.
Document Journal will be on sale Friday, April 29, exclusively at Dover Street New York, BookMarc New York, Iconic Magazines New York, Dover Street London, Broken Arm Paris, Colette, 0FR Paris, and 10 Corso Como Milan, and available worldwide the following week. Preorder copies at documentjournal.myshopify.com.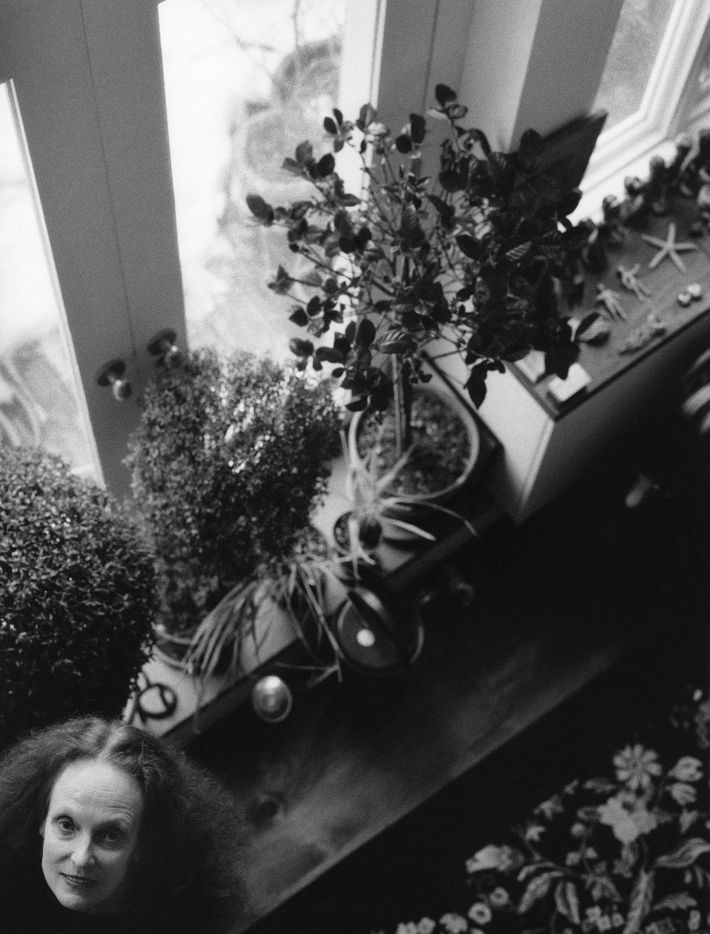 Coddington in her Chelsea, New York, home.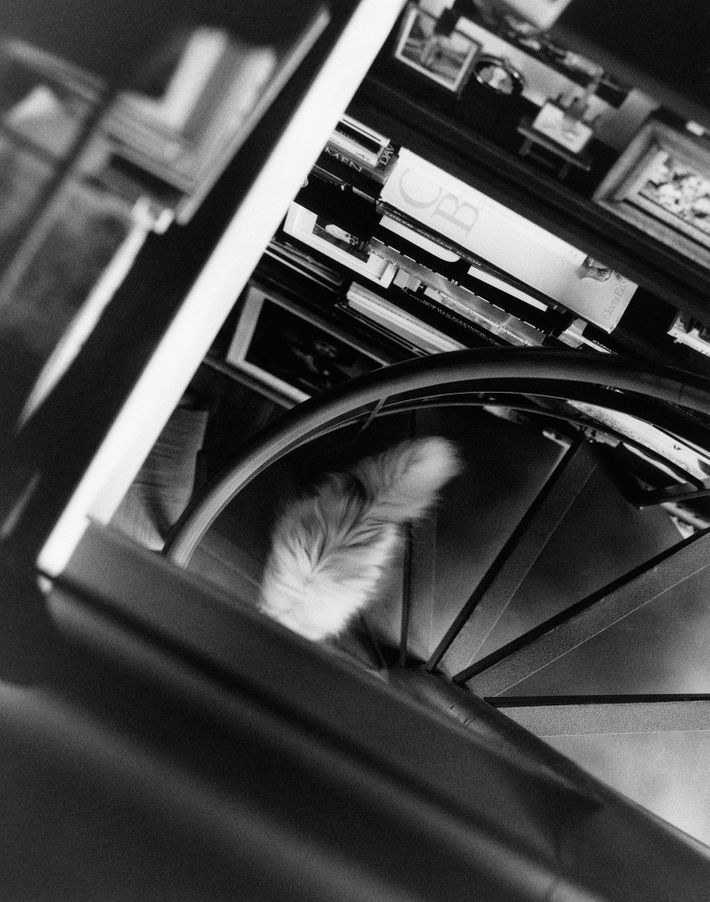 Coddington's cat, Pumpkin.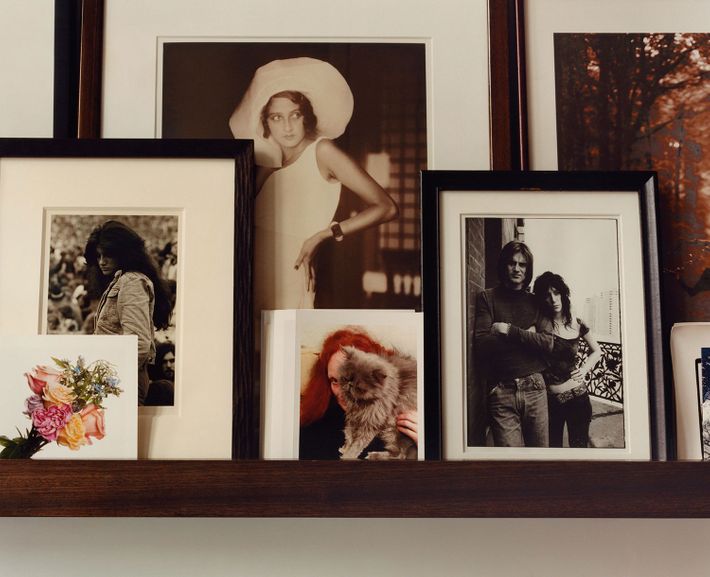 Coddington's bookshelf.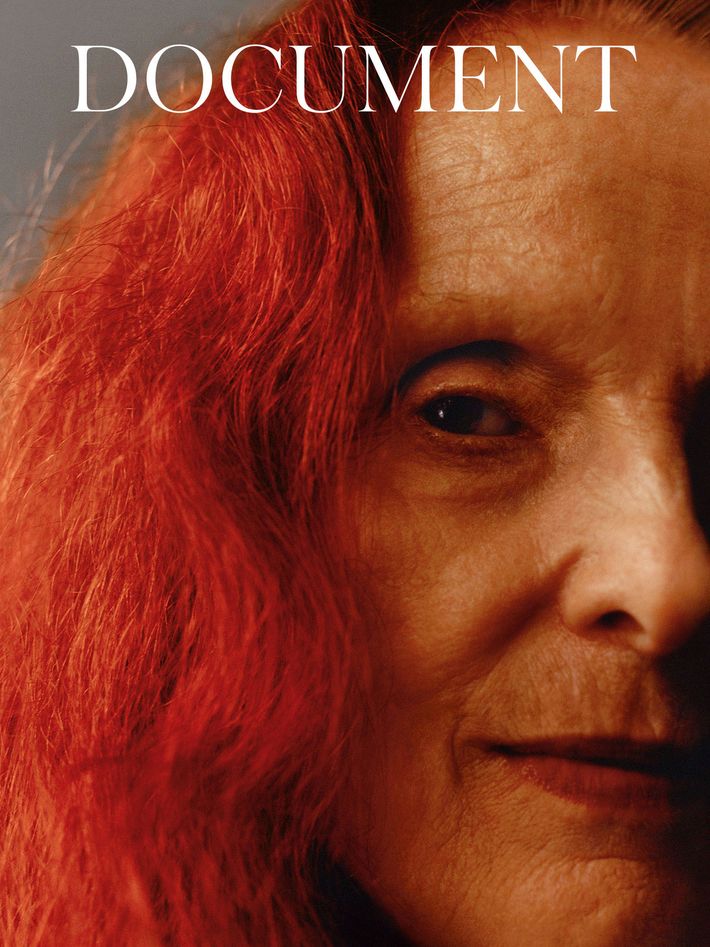 Grace Coddington on the cover of Document.