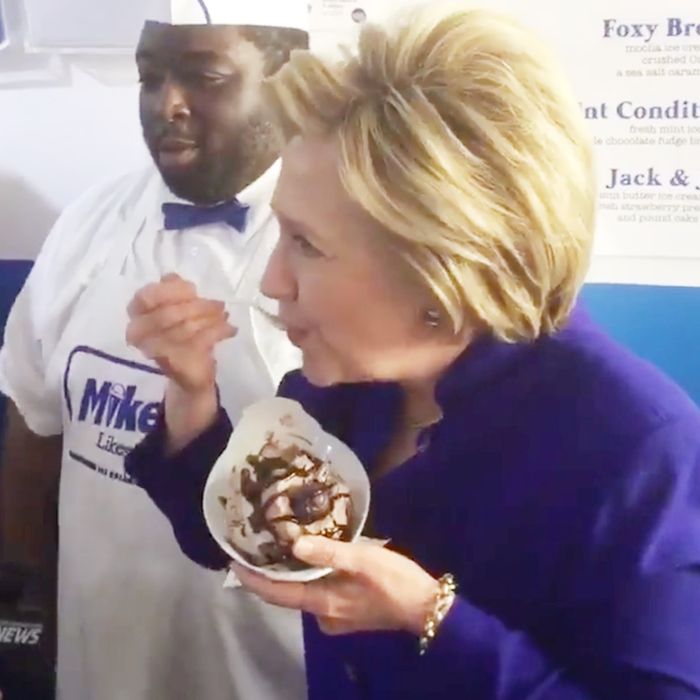 Same.
Photo: Courtesy of Twitter/ABCNews
Hillary Clinton was enjoying a giant ice-cream waffle sandwich, as a girl is wont to do, when a very rude reporter asked the one question you do not ask about ice cream: How many calories are in that?
Hillary responded appropriately, by instigating a chorus of boos. Guess she's learned from that not-eating-the-cheesecake mistake.