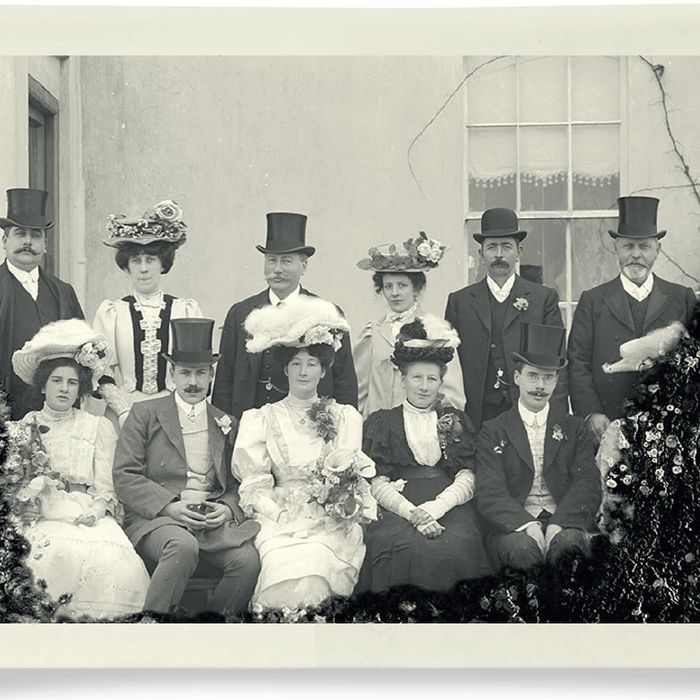 Party like it's 1899.
Photo: National Library of Ireland/Wikimedia Commons
When 2016 trends leave you feeling uninspired, here are the Victorian jewelers, 1920s florists, and tintype photographers who'll throw your wedding back to another era.
For Period Gowns
Mill Crest Vintage
72 Bridge St., Lambertville, N.J.; 609-397-4700; millcrestvintage.com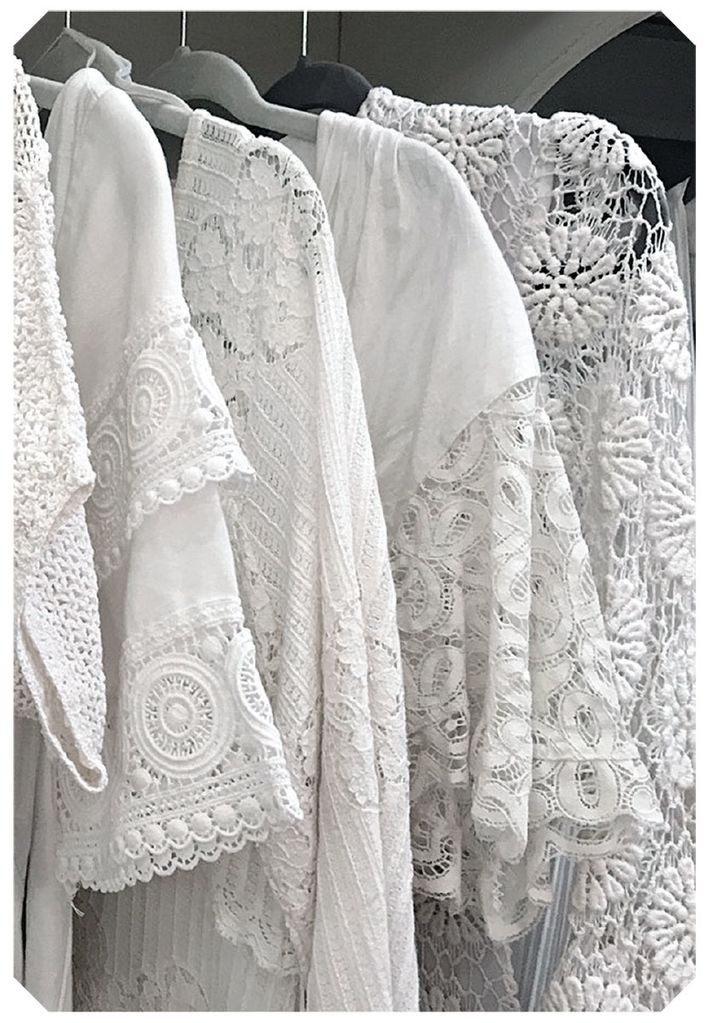 A 70-minute commute over state lines is a small price to pay for access to the East Coast's finest selection of vintage wedding dresses. Shopkeepers Erica Sullivan and Paula Cooperman stock more than 1,000 gowns at their Jersey boutique, dating from the Edwardian period through the '80s and averaging just $400 each. Whether you're in the market for a 1970s Swiss-dot number with more layers than a Mexican wedding cake or going for more of an Audrey Hepburn–in–My Fair Lady look, Sullivan and Cooperman will find just the thing. Their tea-length dresses from the 1950s tend to flatter most figures, and for all the styles, they have a Rolodex of vintage alteration specialists who do resizing. By appointment only.
For Edwardian Rings
Erstwhile Jewelry
589 Fifth Ave.; 212-390-1144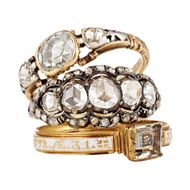 This family-owned house of jewels has more than 25,000 Instagram followers, many of them brides-to-be looking for old-world bling. The rare collection covers Georgian, Victorian, Edwardian, French Art Nouveau, and Art Deco styles. Platinum Deco bands with a round center stone are the jeweler's biggest sellers, followed by platinum and mixed-metal Edwardian and yellow-gold Victorian rings. Rings start at $1,000 and creep into the high five figures. By appointment only.
For Flapper Flowers
Violet and Verde
917-667-1943; violetandverde.com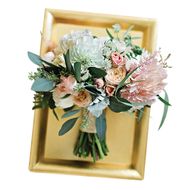 Brooklyn floral designer Bridget Reale captures the romanticism of the flapper era with her bouquets of Art Deco anemone, pastel roses, scabiosa pods, lilacs, and astilbe. Whatever decade you fancy, Reale has the flea-market props to nail the look. Floral tablescapes have incorporated vintage crates, birdcages, suitcases, doilies, mercury glass, milk glass, and antique bourbon bottles. Bouquets from $250, centerpieces from $200.
For Civil War Photography
Penumbra Foundation
917-288-0343; penumbrafoundation.org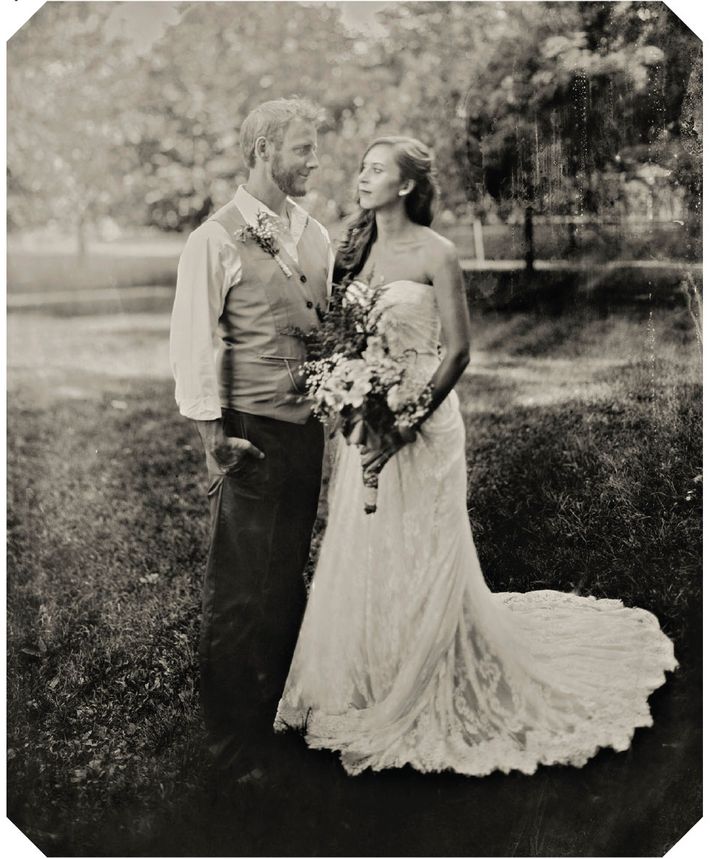 The analog obsessives behind this nonprofit arts organization shoot with cameras and lenses spanning the entire history of photography. Among their bag of tricks: setting up an instant-color-film portrait studio; shooting elegant B&Ws on a medium-format camera; or bringing in a whole mobile tintype-portrait studio (the kind that was all the rage during the Civil War), which has already made the rounds at the Sundance Film Festival and the Jazz Age Lawn Party on Governors Island. Prices from $5,500.
For Edith Piaf Covers
Carte Blanche
carteblanchejazzband.com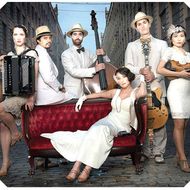 This three- to six-piece revivalist jazz group is a regular on the city's speakeasy circuit, with a front woman who croons in seven languages. Edith Piaf's "La Vie en Rose" and Eddie Cantor's "Yes Sir, That's My Baby" are client favorites, but the snazzily dressed band can also put old spins on newer songs too (Adele's "Make You Feel My Love," for example). Prices range from $4,000 to $12,000. For bookings, contact details@elanartists.com.
For Veronica Lake Curls
Lovemore & Do
428 E. 9th St.; 212-475-4040 lovemoreanddo.com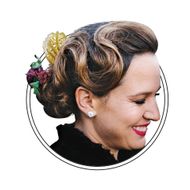 Finger waves like Jean Harlow's, barrel waves like Veronica Lake's, volume like Rita Hayworth's — hairstylist Sue Palchak-Essenpreis knows her Old Hollywood hairdos. To help a bride find just the right style, she suggests clients assemble a Pinterest board of their favorite looks, share a photo of their dress, and bring in all hair accessories (pillbox hat, fascinator, jeweled combs, etc.) to the two-and-a-half-hour trial run. She'll test different coiffures until lightning strikes; her goal is to make brides look glamorous, not costumey. In-salon styling is $400 (trial included) and $100 to $150 for each member of the bridal party.
For Super 8 Videography
Well Spun Weddings
wellspunweddings.com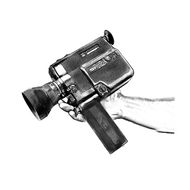 Jon Gangwer and his creative team can shoot your big day in multiple formats (HD, 16-mm., and Super 8) and edit them together or produce two separate films — one modern and one vintage. The results can be as arty as a foreign film and as intimate as a home video. Of course, you can always "cheat" that old-fashioned look by running digital film through filters, but where's the authenticity in that? Packages start at $2,100.
For Model T Transportation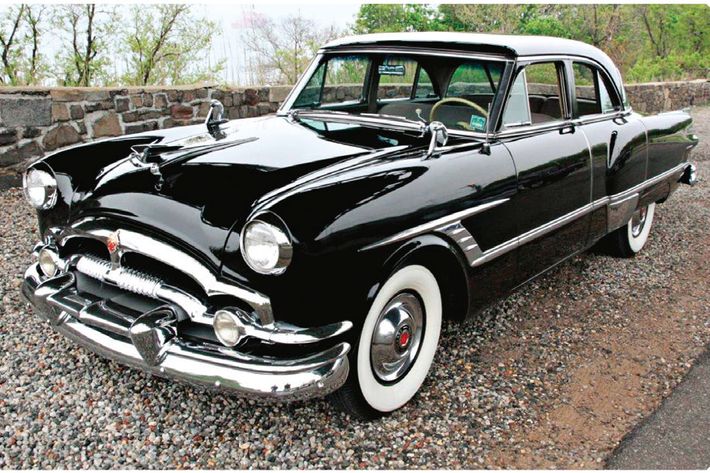 FilmCars
718-748-6707; filmcars.com
Roll up to your reception in a 1929 Cadillac 8 Town Sedan, 1937 Buick Series 40 Opera Coupe, 1953 Packard Patrician (above), or a 1965 green-and-yellow Checker taxicab — the same kind that appeared in Breakfast at Tiffany's. Peter Yannello's 81-vehicle fleet is the go-to for film and TV shoots, but weddings make up about a quarter of his rental business. Chauffeurs dress the part, and couples are welcome to decorate the back of the car with wash-off markers and tin cans strung on white ribbons. Prices upon request.
*This article appears in the Summer 2016 issue o New York Weddings.