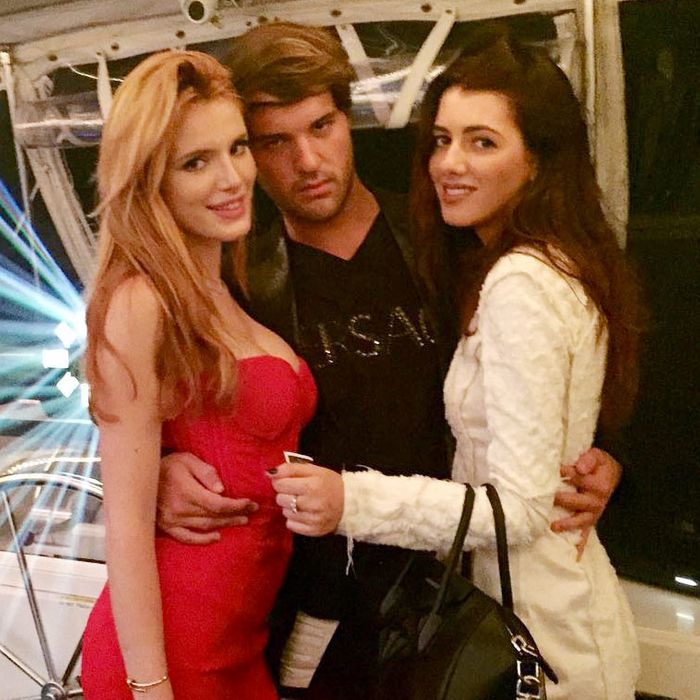 Photo: mskyrakennedy/Instagram
Have you heard of the "Snap Pack"? So christened yesterday by the New York Times, the Pack is a group of privileged 22-year-olds living, loving, and Snapchatting in New York City. They are the sons and daughters of Matisses, Kennedys, and Trumps, and now some of them are writing rude comments on my Instagrams.
I assume this is because I wrote a short blog post pointing to the Times piece about the Pack yesterday. I included the money quote from 23-year-old member Andrew Warren, a real-estate investor's son who describes himself as a fashion designer and avid Instagrammer:
"I like to take photos, but I'm not a bad person. I've had a cancer patient D.M. me on Instagram and say, 'Your Instagram snaps give me hope.' She said I inspire her and I make her want to keep going every day so she can have a fun life."
I mean, that's so good! And the rest of the Times story is, too. Reporter Katherine Rosman let the crew hoist themselves on their own petards, and they didn't even realize it. Warren shared the piece on Instagram.
He did not like my blog post about it, however. Here's what he posted to my Instagram account last night, just as I was getting ready to go to bed and forget about the internet for eight hours: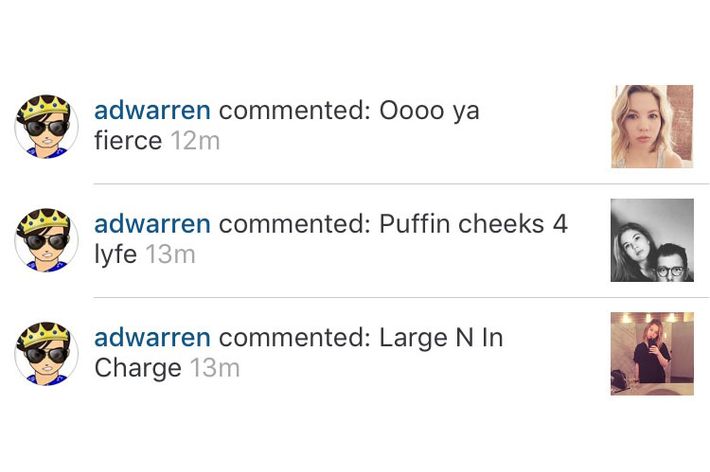 Minutes later, Kyra Kennedy, the 20-year-old daughter of Robert F. Kennedy, Jr., joined in: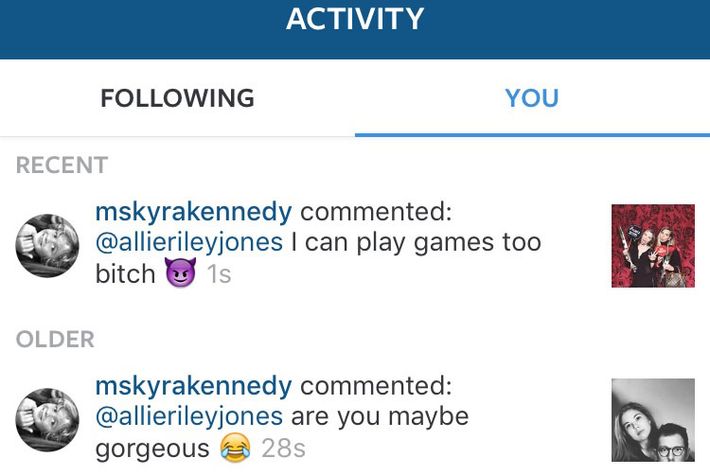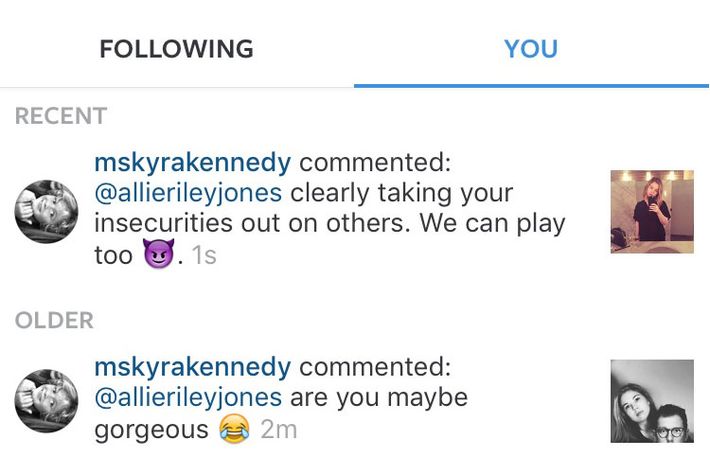 I @-ed both Warren and Kennedy this morning to see if they'd like to email me about their concerns. Whatever game we're playing, I hope it inspires others.
Update: Warren issued a statement via Instagram, which has since been deleted.