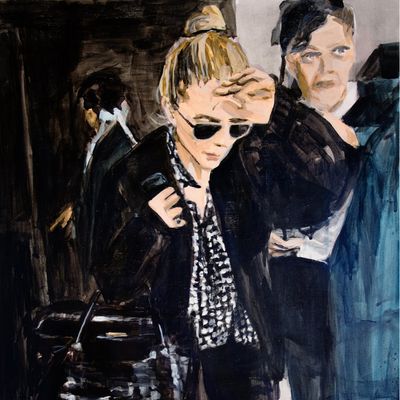 An Olsen Twin Hiding Behind Her Left Hand, by Laura Collins.
Photo: Laura Collins
Ever wish that visiting a museum was more like watching reality TV and simultaneously browsing TMZ, all while a few wine coolers deep? You're in luck.
Curators Matt Harkins and Viviana Olen — the duo behind the Tonya Harding and Nancy Kerrigan Museum that cropped up in Brooklyn last year — are back with a new, even more esoteric exhibit: the "Olsen Twins Hiding From the Paparazzi."
Harkins and Olen initially met at UCB (because of course they did), then became roommates. After watching the documentary The Price of Gold, they were inspired to Kickstart the Tonya Harding and Nancy Kerrigan museum — right in their apartment.
Soon after, they discovered that Chicago-based artist Laura Collins, who had submitted a print to their previous exhibit, also had a series of paintings depicting the Olsen twins hiding from the paparazzi.
"We were like, why is this not in a museum? Why are people not losing their shit over this?" Olen tells me. "And we were just like, oh, well we have a museum."
This project's Kickstarter was so successful that they managed to move it from their apartment to an abandoned doctor's office in Brooklyn.
Collins's artwork lines the hallway, which is operating under a "jungle" theme, complete with large green-paper leaves. Mary-Kate and Ashley are not identified in each painting, which Collins says is intentional. "I have no idea who's who. I wanted it to be like, they're kinda interchangeable. We almost don't care who's who."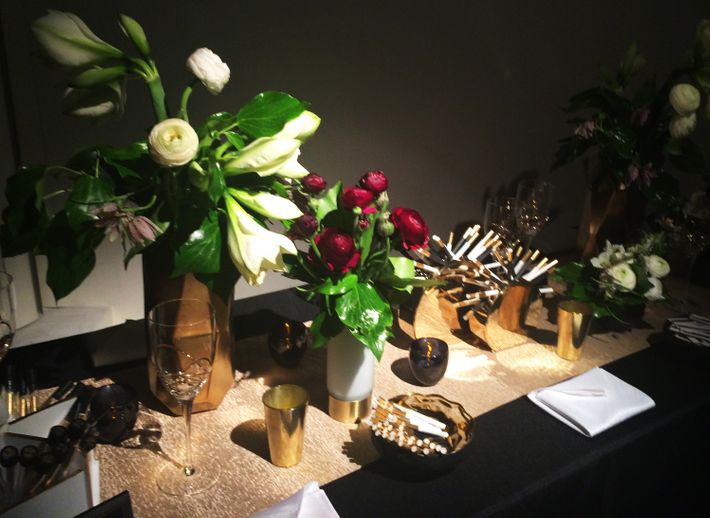 Visitors can pore over vintage clips of the Olsens during their child-star prime in a room that recreates SVU Detective Dominick Carisi's office.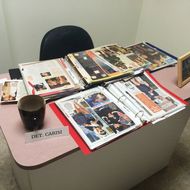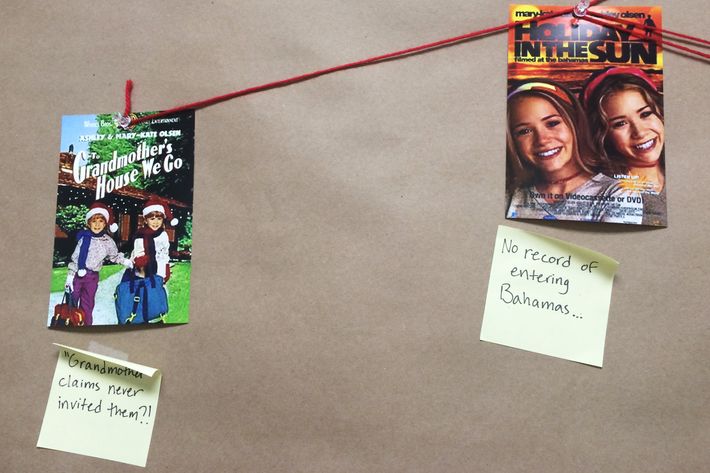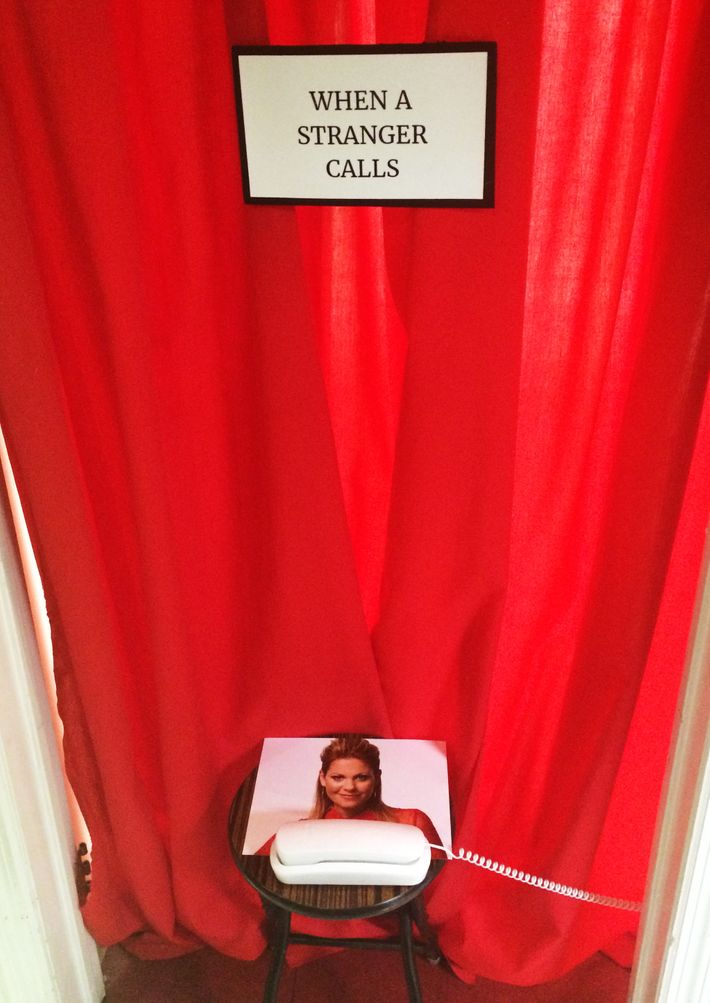 And there are interactive elements as well, including the phone that rings periodically and offers a role in Netflix's Fuller House to whoever picks up. I looked down at the phone. Candace Cameron Bure smirked up at me. "We designed it like a hellscape," Harkins earnestly explains.
While there's more than enough material on the Olsens to fill the hallowed halls of many a museum, this exhibit branches out beyond its titular subjects to include artwork based on other similarly famous figures.
For those in need of quiet reflection time, there's the calming "Sanctuary," which includes fake candles and an artistic representation of Kylie Jenner's aura.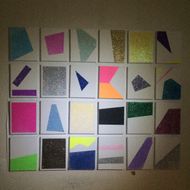 If that's not enough, further soul purification can be found in the room where visitors are encouraged to take a seat on the Lisa Vanderpump Confessional Stump and Snapchat their confessions. Everything about this area is fantastically grotesque, even the stump, and I had to leave immediately. (Also, I don't know how to use Snapchat.)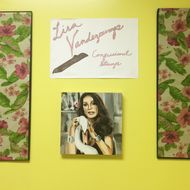 But the mood lightens with the Kylie Jenner Selfie Station, a room that includes a gigantic Blackberry, Birkin bag, and infinity scarf.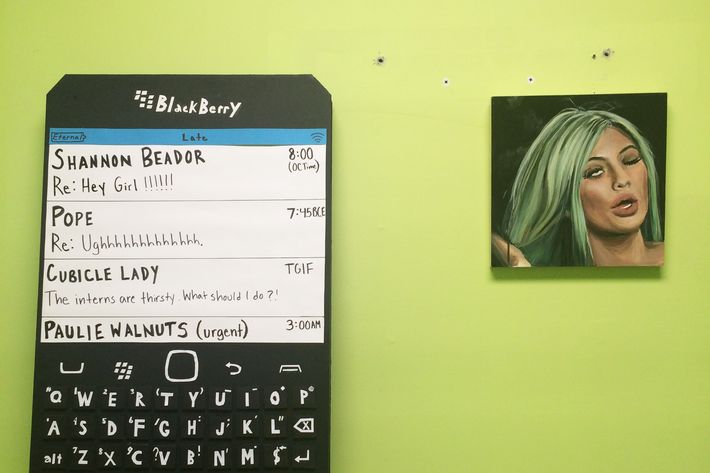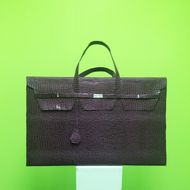 I was the only guest at the museum during the visiting hours, which especially added to the feeling that I was wandering through a fever dream of my own design — like I had fallen asleep on a stack of old Us Weeklys midway through a Real Housewives of Beverly Hills marathon and woken up in the darkest recesses of my mind. This eerie feeling was only heightened by the presence of a sink in every room.
And yet, I wandered out desperate for more — a massive museum devoted to celebrity-worship culture. A Lindsay Lohan wing, a rotating Kardashian gallery, tours by friendly docent Paris Hilton. The mid-aughts deserve as much.
The exhibit is open until May 1 and includes a lineup of related events.