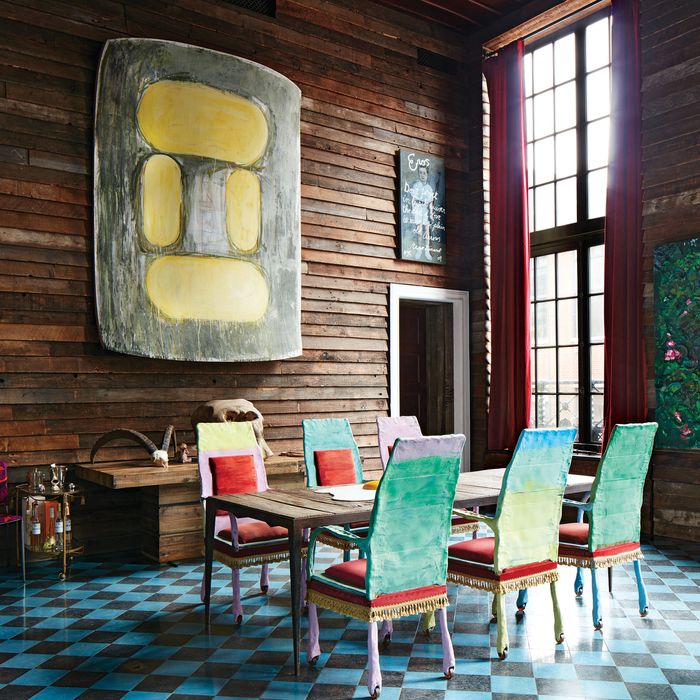 Vito Schnabel's art collection includes Ron Gorchov's 5th One, which hangs on the reclaimed-Douglas-fir walls between two Rene Ricard pieces.
Photo: Stephen Kent Johnson
Vito Schnabel is sitting on the white couch in his living room next to his sleeping bulldog, Albert, and staring at the wall. Specifically, he's staring at paintings by artists Joe Bradley and Dan Colen and talking about how all this came to be: his life as an art dealer and how he created this apartment in the industrial building that his father, artist Julian Schnabel, bought in 1997 and then put on the map in 2008 when he added a pink stucco palazzo on top so that the whole thing looks like it sailed in off the Grand Canal and docked in the West Village. Living in Palazzo Chupi, Schnabel not only is a few floors away from his father but also was able to design the double-height duplex just as he wanted it.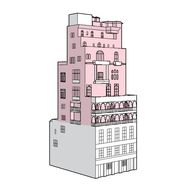 "I was 12 or 13 when I decided I wanted to be an art dealer," he says. And so he began in 2003, when he was 16, curating his first show, "Incubator," which took place in a space Schnabel found at 250 Hudson Street. "It was kind of obscure artists that I had grown up around that I wanted to see in a room together — Jorge Galindo, Luigi Ontani, Vahakn Arslanian, my sister Lola." Since then, he's continued to hold his shows in unique spaces like the former studio of Richard Avedon (for Terence Koh's 2008 show "Flowers for Baudelaire") and the former Germania Bank Building at 190 Bowery last year. The work of Ron Gorchov, one of the artists Schnabel has championed, takes pride of place in his apartment. "I did a show of Ron's work when I was 18 — which was the first show he had at 75," Schnabel says. "I just had a strong reaction to it." Another artist he represents, though not exclusively, is his father, who has a new series of plate paintings, one of which, Rose Painting (Near Van Gogh's Grave) I (2015), hangs on the wall by the dining table. Six plate paintings were shown at Schnabel's new gallery space in St. Moritz, formerly occupied by Galerie Bruno Bischofberger, this past winter. "We are friends," he says of his father, "and we have a dialogue about art. I give him my two cents; he gives me his." And that includes the covetable multicolored cast-bronze-with-velvet chairs he designed for Schnabel's dining-room table.
*This article appears in the April 18, 2016 issue of New York Magazine.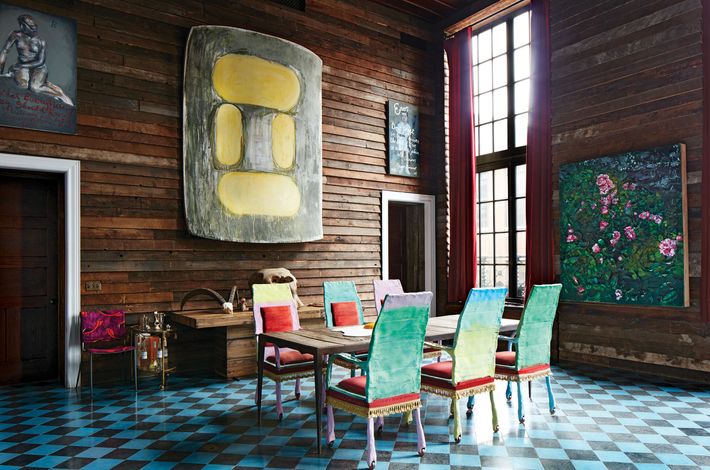 The Dining Area
Vito Schnabel's art collection includes Ron Gorchov's 5th One, which hangs on the reclaimed-Douglas-fir walls between two Rene Ricard pieces.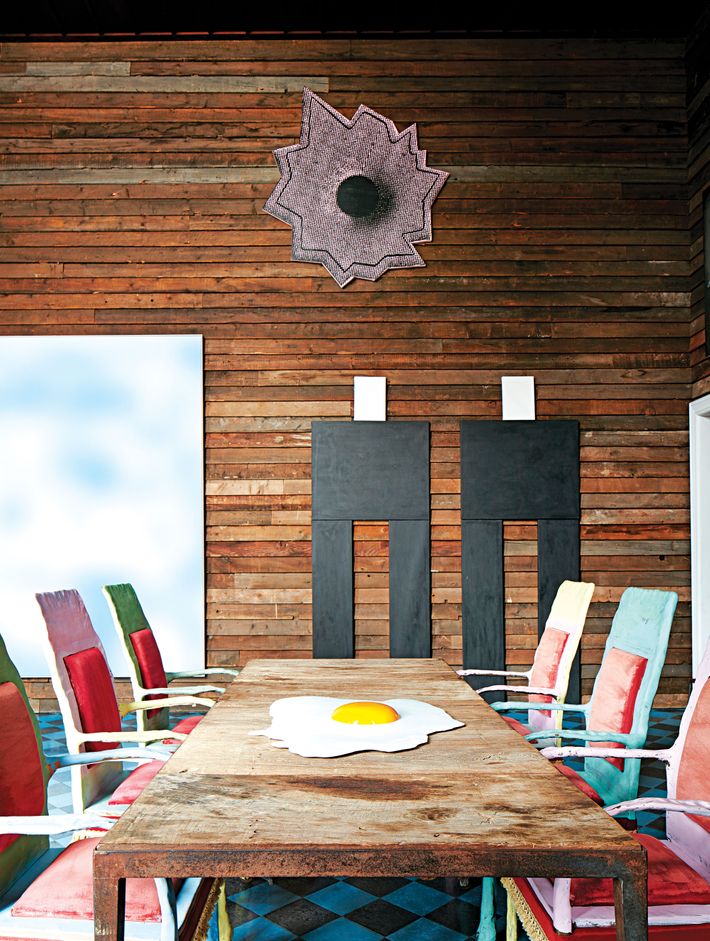 The Dining Area
Urs Fischer's fried-egg sculpture sits on the dining table.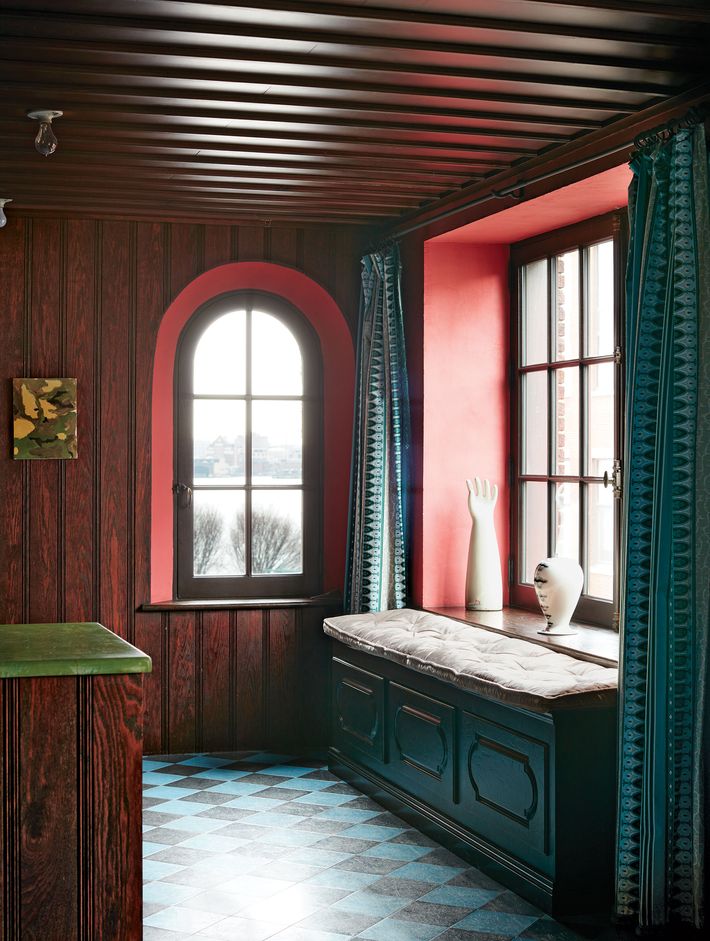 The Kitchen
A ceramic glove mold sits on the windowsill alongside an untitled Piero Fornasetti piece. On the wall to the left of the curved window hangs a small Joe Bradley painting, Untitled (2004).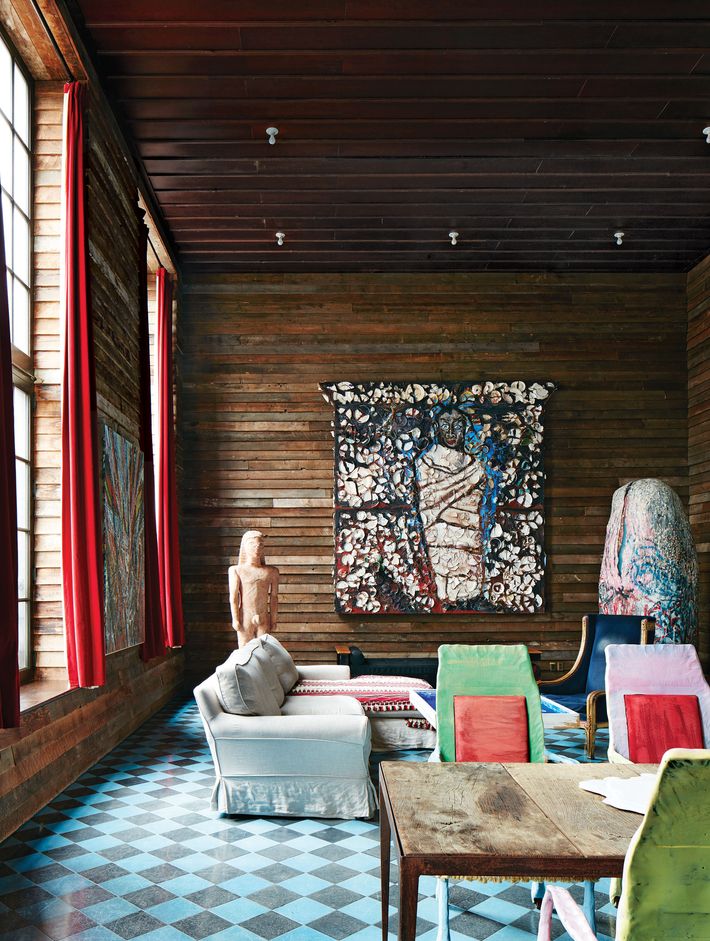 The Living Area
The floors are covered in Moroccan tile. A Julian Schnabel painting, Cookie's Doll, hangs on the far wall behind the play-dough-on-steel statue (left) by the Bruce High Quality Foundation.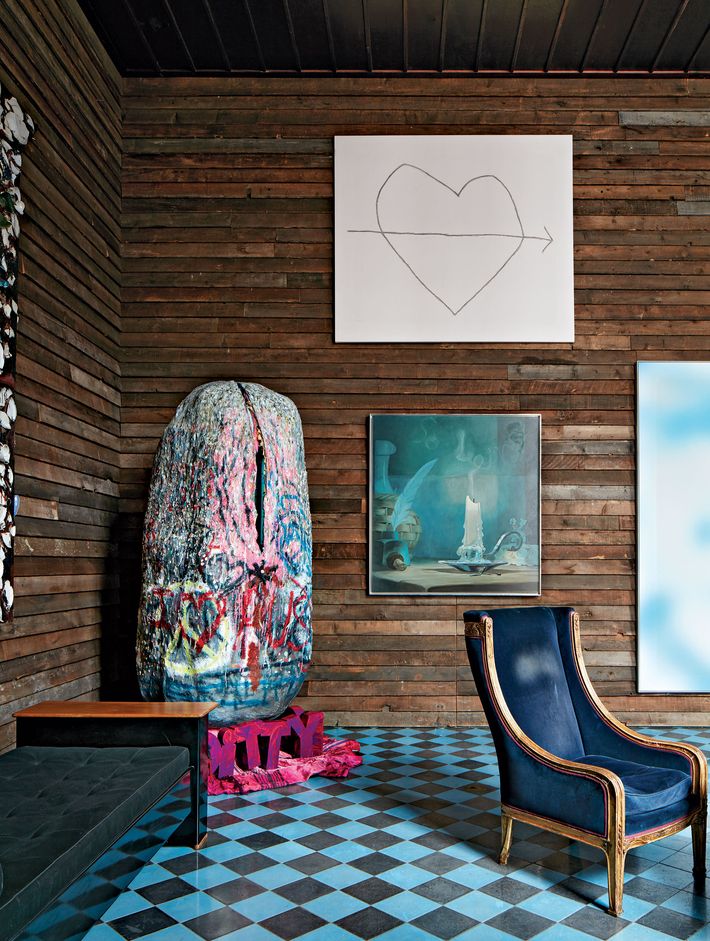 A Corner of the Living Area
Dan Colen's sculpture Virgin Schmirgin sits beside his painting So Long. Above is Joe Bradley's pencil-on-canvas piece Luv.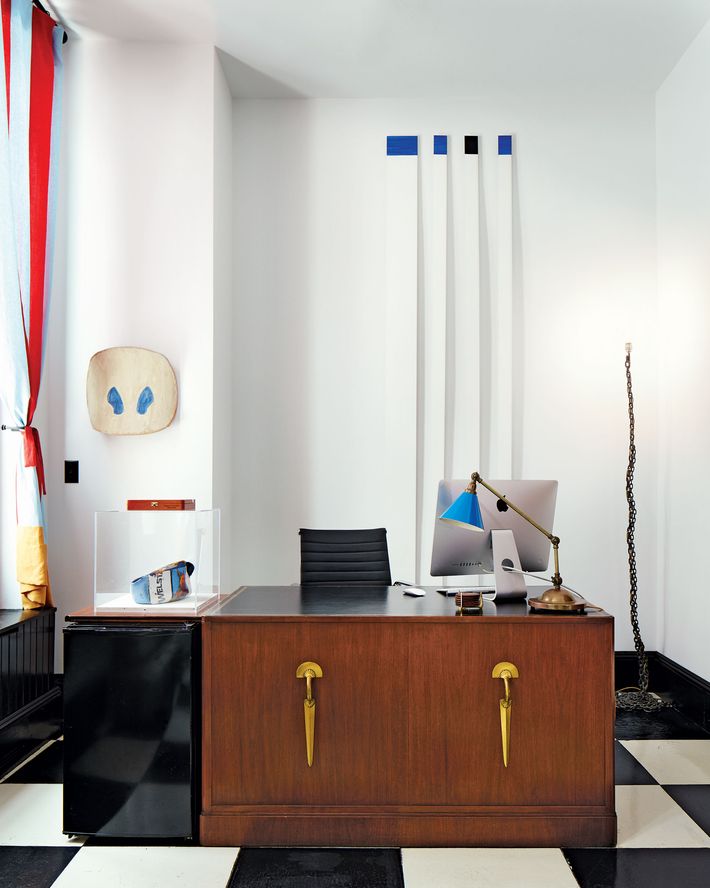 The Clarkson Street Office
In another Schnabel space farther downtown, the desk is Egyptian revival; behind it hangs Blinky Palermo's 1976 sculpture Untitled. In the corner is a welded-iron Franz West lamp.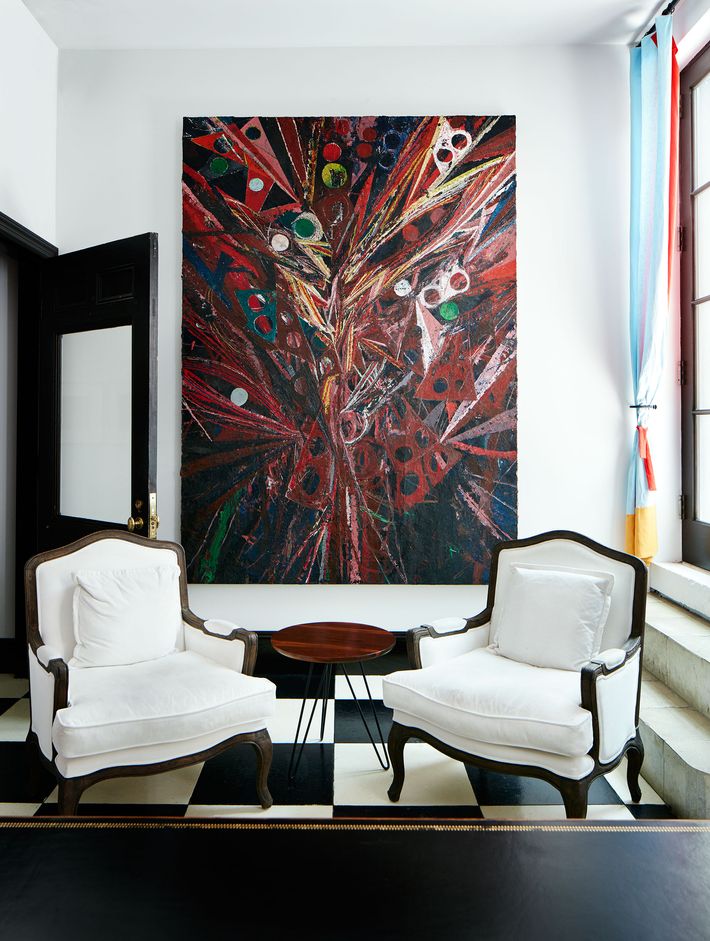 Vito's Office Opposite His Desk
Mark Grotjahn's Untitled (In and Out of a Non Objective Night Sky by Wassily Kandinsky 41.58) hangs above two upholstered armchairs.