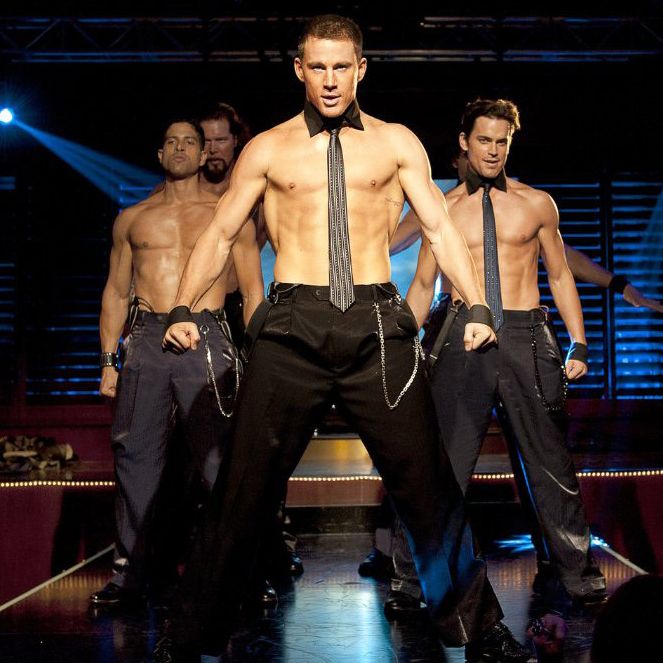 You know what they were thinking.
Photo: Claudette Barius/Warner Bros.
Some Iowa teens pulled a heroic stunt last week: They brought a male stripper to their annual synchronized-swim-team banquet.
Imagine the scene in Des Moines last Friday, when Roosevelt High School's synchronized-swim team (the Sharks!) met for its annual dinner: proud parents, nice dinner plates, dozens of girls, a gleaming event space. And then, a male stripper. "A parent supposedly was there, but didn't realize what was going on," the Des Moines Register reported. Some clueless parent has never seen a male stripper!
This Magic Mike was apparently hired by one of the girl's older sisters, a Des Moines Public Schools spokesman said. And he was a well-behaved male stripper (not what the spokesman said): He didn't touch anyone and didn't get completely naked, but also, reportedly, he didn't get to finish his show. A venue employee asked him to leave.
School administrators met with parents on Tuesday night and said no laws or school policies were violated (maybe because the event was at the Des Moines Social Club? I'm stumped). A parent said the team's volunteer adviser and upperclassmen will be more involved in banquet plans in the future to prevent this "mistake" from happening again.