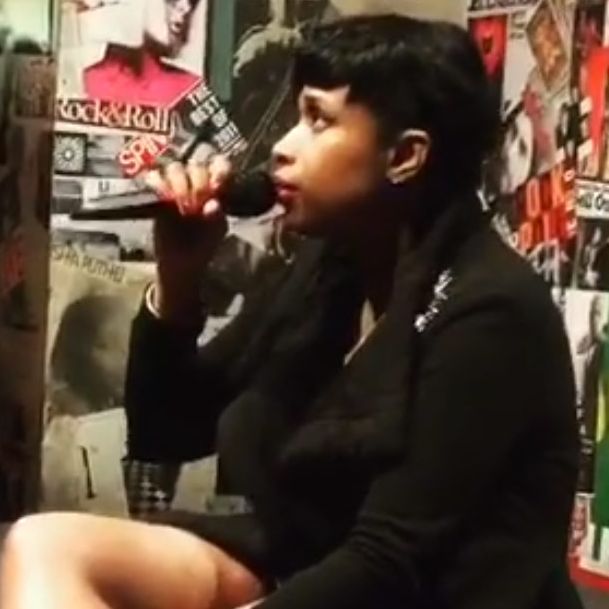 Jennifer Hudson at the karaoke bar Planet Rose.
Photo: iamjhud/Instagram
On Monday night, Jennifer Hudson and The Color Purple cast went to an East Village karaoke dive bar, channeled Beyoncé and Aretha Franklin, and gave the best free concert on Instagram in a long time.
At Planet Rose (think: tacky zebra couches; cheap, cheap drinks), Beyoncé showed up, in the form of this amazing "Crazy in Love" showdown.
J.Hud slayed yet again with her own "Where You At."
Then she sang Aretha Franklin's "I Never Loved a Man," and messed up the lyrics like an average human.
She was all over this dive-bar songbook.
And had to play by some dive-bar rules. (Though admittedly, her biggest onstage fear is dropping the mic.)
She and co-star Patrice Covington gave a duet. (Caption: "Bare with us Yal!" [sic], like this is going to be horrible.)
And there was even more Aretha.