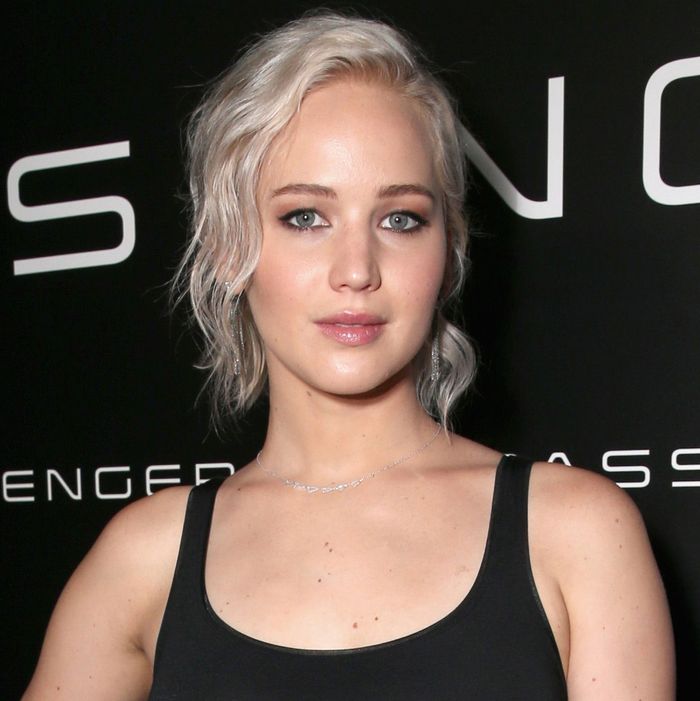 Jennifer Lawrence.
Photo: Todd Williamson/Getty Images
At the IMAX movie premiere of A Beautiful Planet on Thursday night, an Extra TV reporter asked about Jennifer Lawrence's dating life. J.Law's answer surprised him. Perhaps you've had this same exchange with relatives, your mom, or strangers?
Interviewer A.J. Calloway began, "I know before you were very outspoken about your dating life— "
"Really?" she laughed. "What dating life?"
"None?" A.J. Calloway asked incredulously.
"No."
"Are you kidding me?"
"No, I'm not, it's really sad," she lamented. "I haven't felt the touch of a man in … "
A.J. said her next project could be finding a boyfriend. Right. She offered him three very kind words: "Oh dear God."
In more important news: That script she wrote with Amy Schumer is finished. They just need a director.