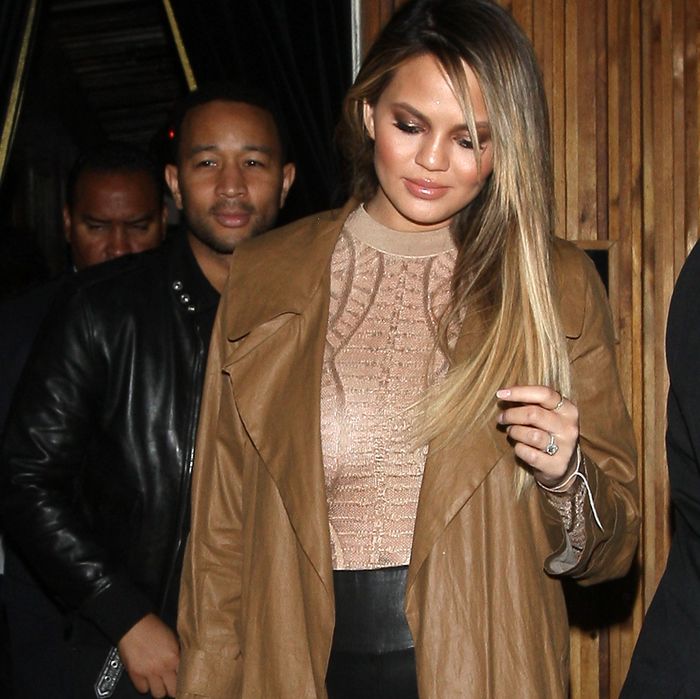 Photo: Photographer Group/Splash News
You know what's cool? Having a baby and becoming a "new mom." You know what is not cool? Continuing to require sustenance and adult conversation post-baby.
New mother, actress, and cookbook author Chrissy Teigen learned that lesson after "stepping out" Saturday night to dinner with her husband, John Legend, "just" nine days after giving birth to their daughter, Luna. As the actress — who loves to tweet at her haters and respond to inane Instagram comments — herself pointed out, some fellow mothers felt the need to call her out for having a date night they thought was a little too soon after giving birth.
Strangely, John Legend seems to have avoided any similar criticisms.
Hey, Chrissy, it's okay. Heads up: Going for a short walk midday (gasp) and maybe even checking your email while breathing oxygen are also fine to do without your child — as long as you're sure to remind everyone how "guilty" you feel afterward.