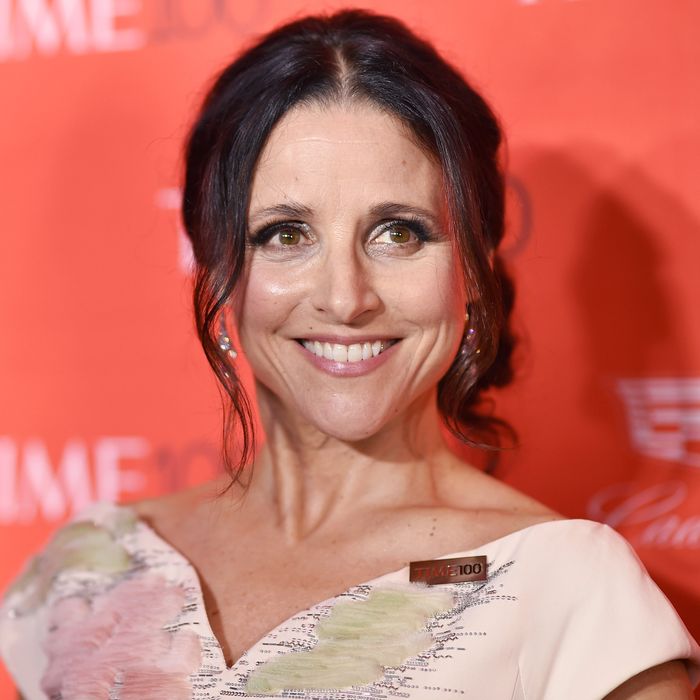 Julia Louis-Dreyfus at the Time 100 gala.
Photo: Dimitrios Kambouris/Getty Images
Last night at the annual Time 100 Gala, where celebrities gather to be honored for things while getting to listen to Nicki Minaj rap for free, Julia Louis-Dreyfus was asked about the new season of her show Veep.
"Our show isn't a parody," she told Time reporters. "We create situations that are plausible." How do they get away with that? Humor that crosses and confuses party lines, she said. "We don't even identify parties on our show. What's fun to me when I go out into the real world, and I meet politicians, they all think we're making fun of the other guy."
Last night, Donald Trump said about Hillary Clinton, verbatim, "She would be a horrible president. The only thing she's got going is the woman's card." Is this a Veep plotline or real life?