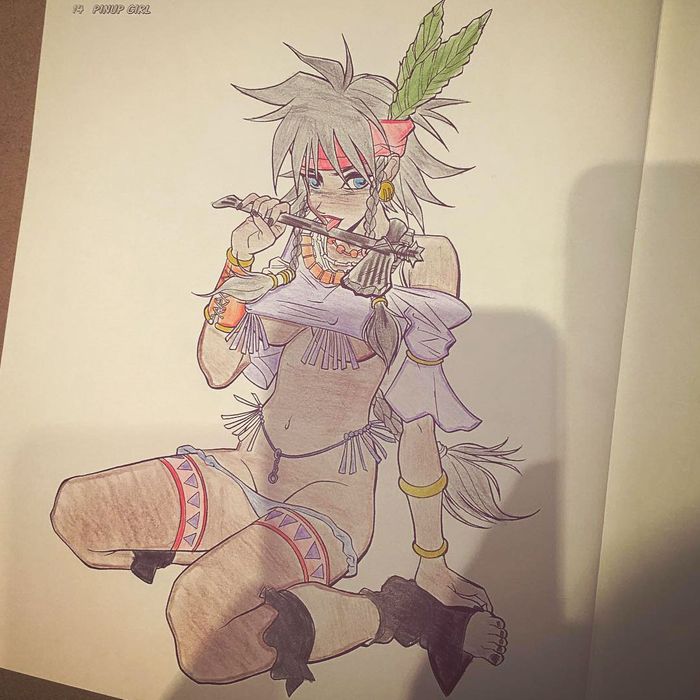 Photo: justinbieber/Instagram
International pop superstar Justin Drew Bieber made big strides today when he announced a foray into the art world by posting a picture of some anime smut he spent a whole 30 minutes coloring in.
The caption reads,
I colored this 🔥 its dope Cuz I actually sat down for 30 min and finished I never can sit still for that long so it's an accomplishment, yes this took me 30 minutes haha I know I suck Don't judge me
Sorry to judge you, Justin. Just lose the locks and we can be friends again.