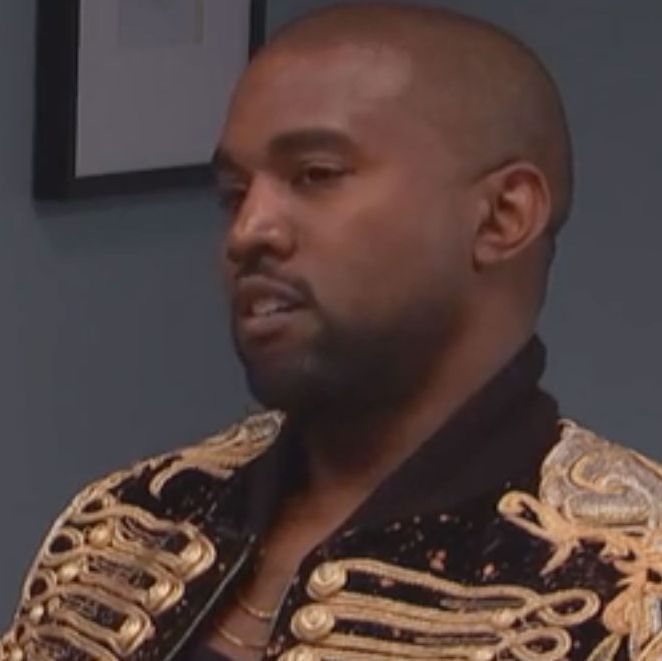 Like a modern day Helen of Troy wearing a waist trainer, Kim Kardashian has driven plenty of men insane, most recently her own husband, Kanye West. On an episode of Kocktails with Khloe airing this week, West revealed that back in 2011 when Kim was preparing to marry basketball player Kris Humphries, he bought his first cell phone specifically to text Kim about it (sort of rudely).
During a roundtable discussion with Kim, Khloe, Chrissy Teigen, and John Legend, West explained, "I got a phone because somebody decided they wanted to marry Kris Humphries." He continued:
I wasn't up to anything, and I looked on the internet, and there was Kim Kardashian with some extremely tall person, and I was like, I need to call her or something. So I started sending her pictures of certain basketball players that used to be cool, that now they wear their pants all the way up to here … Like, 'This is your future!'"
Is this romantic? I don't know. Men are so funny.