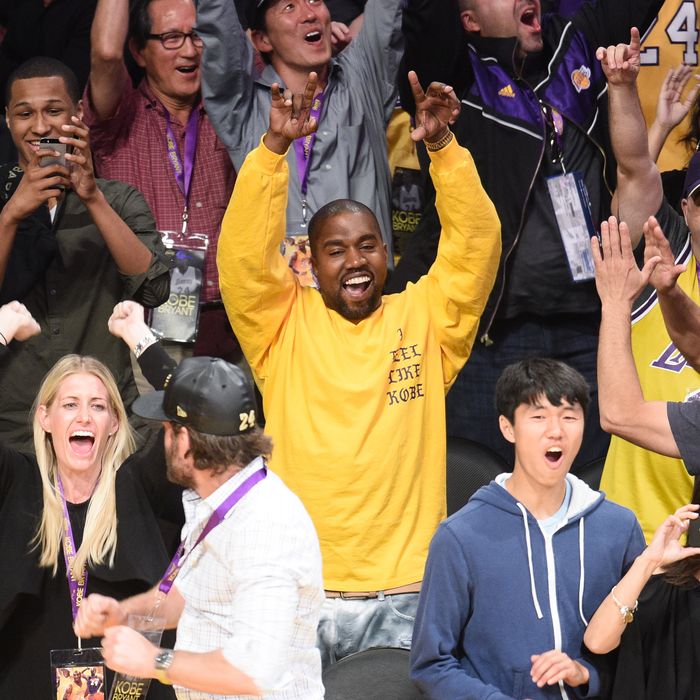 Photo: Noel Vasquez/GC Images/Getty Images
In a rare act of outfit modesty, Kanye West paid tribute to Kobe Bryant by customizing his "Life of Pablo" merchandise in the retiring basketball player's honor.
The musician-designer showed up to Kobe's final Lakers game last night wearing a yellow-and-purple tee that said "I Feel Like Kobe" on the front, with "Los Angeles Lakers," "Mamba Day 4.13.16.," and "Kobe Bryant Lower Merion's Finest" printed on the back in old-timey script.
Wow — not only did Ye wear a clothing item without his own name on it, he was even spotted flashing a rare grin during the game. Is it just us, or does feeling like Kobe seem way more fun than feeling like Pablo?