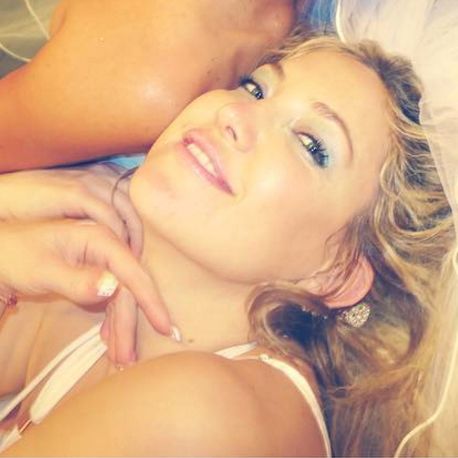 Kate Hudson
Photo: Courtesy Instagram/katehudson
Kate Hudson, athleisure mogul and star of 2009's Bride Wars, celebrated her 37th birthday on Saturday night with her annual "Hot Mess" party. The theme of the birthday party was "weddings" (oh, dear) and the celebration was a joint affair for Hudson, jewelry designer Jennifer Meyer, and author Derek Blasberg.
Demi Moore, Chris Martin, and Rachel Zoe were all in attendance, and presumably spent the evening reenacting scenes from Bride Wars with Hudson, constantly reassuring her that Anne Hathaway definitely did not win the Bride War.
Kate, it was seven years ago. The Bride War is over. You have a beautiful family. You have Fabletics. It's time to move on.