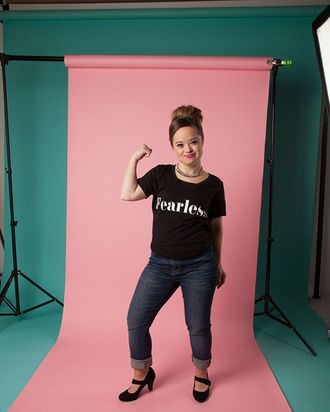 Meet Katie Meade, the beauty industry's newest diverse face.
Photo: Beauty And Pinups
Former Special Olympics athlete Katie Meade is the new face of Beauty and Pinups, making her the first woman with Down syndrome to win a beauty campaign. Talking to People.com, Meade said, "Makeup makes me feel good about myself. Every day is a great day to feel good about yourself. Feeling good makes you look good — that's my motto."
Meade appears on the packaging of Beauty and Pinups' Fearless Hair Rescue Kit, out now. Is it too early to call this one of the "actually good things that happened this week"?